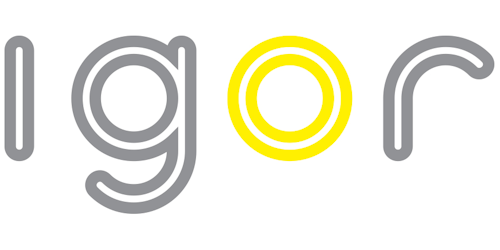 Igor's Team Grows to Support Increased Demand
Igor's expansion continued strong throughout 2017. With the addition of three senior-level business development leads, Igor's team is more responsive than ever to the growing market for PoE smart lighting and smart building systems. With dozens of new clients across four continents and several major partnerships in the U.S. and abroad, the demand for Igor's technology has required the expansion of the business development team.

Interested in Power-over-Ethernet technology as a partner, customer, or specifier? Reach out to our sales team today to learn more!
Peter Strand currently serves as the Director of Business Development for the Midwest and Northeast. He has over 12 years in the lighting industry, including more than six years specializing in network connected lighting. He has successfully worked with both regional and multinational accounts in the lighting industry and can address any client needs - large or small. He received his degree from the University of Minnesota-Twin Cities. Contact him via email here.
Matt Conger currently serves as the Director of Business Development for the Southeast. He has a strong background in lighting systems, advanced metering systems, and building automation integration. In the past, Matt led product management and development efforts at Cooper Controls (now Eaton) as well as technical support and field service teams. Most recently, Matt was a leading specifier of lighting systems within the Gulf Coast territory working with engineers, architects, and end-user clients. He received his BS in industrial engineering from Auburn University and MBA from the Robinson College of Business at Georgia State University. Contact him via email here.
Mark Shotton is the Director of Business Development for the West. He brings more than 10 years of lighting and controls experience to the role, along with more than two years in PoE platforms. He most recently comes to Igor having been the Director of PoE Lighting for MHT Lighting in the San Diego area. He also brings startup experience, having successfully founded, built, and sold a technology company in the marine industry. He can be reached via email here.
Read the original press release here.