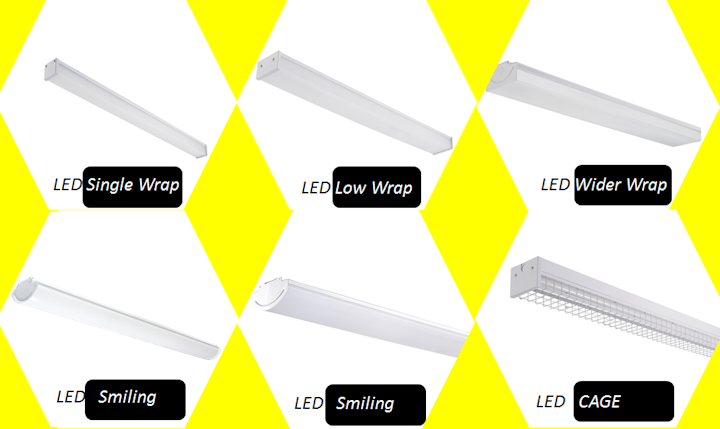 The Series corridor wraparound features economy and energyefficient performance.
This luminaires utilizes a low brightness,extruded opal lens for dependable performance and good looks.
This cost effective LED utility wrap fixture is a commercial ceiling fixturethat provides high uniformity,excellent efficiency and reducedglare.Use in a wide variety of applications such as open offices,privateoffices,conference rooms,reception areas,retail,hallways,industrialassembly,retail open areas and educational facilities.
It is also an idealcomplimentary wraparound luminaire for diverse applicationsrequiring economical general lighting.
FEATURES:
· Surge protector
· White painted parts are treated with a five-stage phosphate bonding process and finished with high reflectance baked enamel
· Low profile design optimizes shipping,storage,and handing
· Diffuser is secured continuously along luminaire sides
· Shallow depth provides sleek,low-profile appearance
· Diffusion wrap-around lens for smooth light distribution
· Performance engineered optical lens assembly delivers unique beam angles and reduces glare.
· High quality LED Chips provide high efficiency, heat dissipation,stability,and lumen maintenance
· Driver disconnect provided where required to comply with US and Canadian codes
· May be surface or pendant(cable,hanging chain or stem kits) mounted
· Class II driver,with 0-10V or Triac dimming