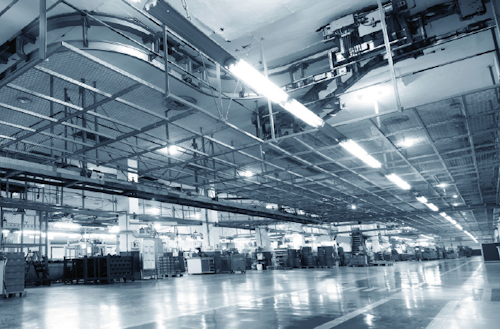 Lighting experts Aura Light provide sustainable lighting solutions to help their customers cut costs, energy consumption and environmental impact. Their latest product is the easy to install Aura Lynx LED Batten, created as a quick solution to cut energy bills significantly.
Designed as a versatile luminaire, the new range of Lynx LED battens is a point-for-point T8 fluorescent replacement that offers up to a 50% energy saving. They are efficient LED T8 retrofit fittings with matching high output Pyxis tubes and are a simple way to upgrade lighting to LED.
The high output batten exceeds the light output of both the traditional T8 and T5 fluorescent. The Aura Lynx is ideal for applications with greater mounting heights or areas which require higher light levels, making it a great choice for offices, garages, industrial workshops, schools and corridors.
The Aura Lynx LED batten is a fast way to boost energy savings. It is cost efficient, easy to install and contains no mercury. The use of direct wire tubes means that no ballast is required and it is compatible with Aura's Pyxis LED Tubes. The batten body is made from diecast aluminium, steel and polycarbonate and comes with up to five years warranty and will reduce CO 2 emissions and maintenance costs. There are no ultraviolet or infrared rays, no flickering and the LED tubes guarantee a 50,000-hour lifespan.
The Aura Lynx LED batten is available in single or twin tube, 2ft, 4ft and 5ft lengths, with up to 6000 lumens and efficiencies of up to 136 lumens/watts. They also come in colour temperatures of 3000, 4000 & 6400K.
Further information is available from Aura Light on 01952 250800 by emailing: simon.taylor@aura-light.co.uk or by visiting the company's website at www.aura-light.co.uk