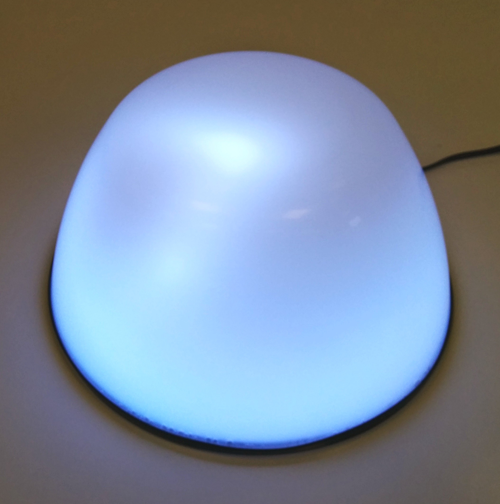 From high performance LED chip packaging encapsulants and potting materials to thermal management solutions and adhesives to bond lighting assemblies, Techsil provide a variety of materials to provide environmental protection, extend service life and improved light performance. Product chemistries include Silicones, Polyurethanes, Epoxies, Greases and Pressure Sensitive Tapes.
A rising star in Techsil's portfolio is PU23955 – a new pearl PU resin used to encapsulate electronic devices containing LEDs. It cures to a tough, scratch resistant, opalescent material that diffuses transmitted light. The cured resin allows high transmission of diffused light but hides the underlying electronic components offering the electronics environmental and visual protection.
Techsil PU23955 is a 2-part flexible 55 shore D pourable potting polyurethane which cures to a translucent material that is stable in UV light. Once mixed, the system reacts at room temperature to produce a tough abrasion resistant material with good hydrolysis resistance.
There are many applications for this product including assemblies, tracks, LED arrays, luminaires, uplights and lighting.
Product benefits
Opalescent in colour
Excellent UV stability
Non-toxic
Water resistant
Tough & abrasion resistant
Available in a twinpack which can be mixed by hand and free poured
Watch video https://www.techsil.co.uk/puvideos/
Techsil work in close consultation with engineers to ensure the correct performance specification is achieved by building on our years of expertise with these concepts. Techsil's materials are used in many LED applications such as LED light engines, linear modules, luminaires, housings, architectural lighting, security and flood lighting, outdoor LEDs, oceanic LEDs, panel mounted LEDs and PCB mountings. For more information contact technical@techsil.co.uk