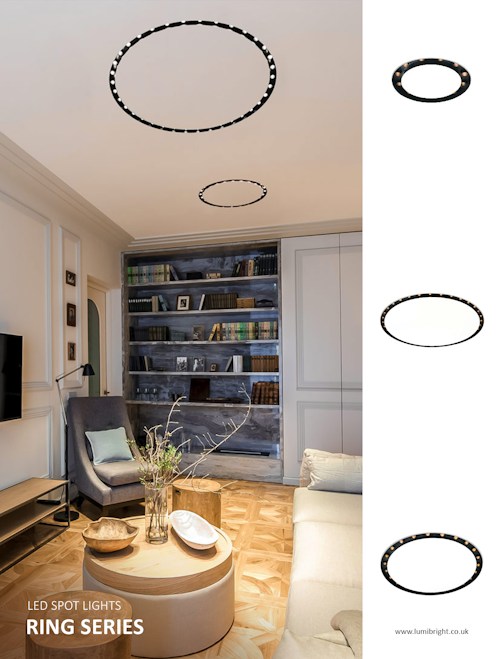 Ring spotlights are for general indoor lighting. The slim elongated spotlights offer considerable light output that enhances every inch of any interior space.

The sleek dimensions of this range makes them ideal to create discreet architectural accents on your ceiling. With its flawless design it will contemplate the need for design or decorative approach, offering excellent lighting performance for vast indoor areas.

These adjustable spotlights are perfectly suited for all commercial as well as residential applications. Be it living room, bedroom, office cubicles, boardrooms, large halls the spotlights have a multi-faceted usage.
View more Details on:
http://lumibright.co.uk/product/lumiindoor/Spot/Ring/LB2121/350