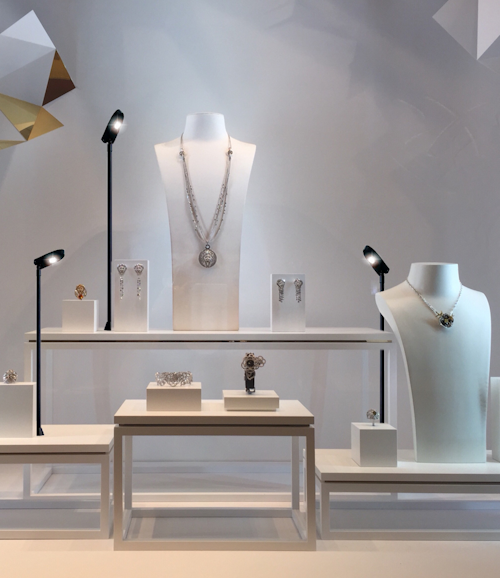 Task light series are an optimum lighting solutions for commercial display, offering a systematic uniform beam of light over interested objects to increase visibility & aesthetical appeal.

New smart technology enable task lights to provide clear direct high efficient illumination by consuming power at minimal level, thus conserving energy.
HIGHLIGHTS:

> Provide impressive, efficient & stable illumination, without much energy consumption.
> Enhances product appeal attracting the attention of customers.
> Professional design blends style with functionality, virtually enhancing value of commercial products.
> Reliable & durable illumination, easy to clean & maintain.
APPLICATIONS:
Slender in design, the slim task luminaires are aptly suited
for augmenting the commercial display of products such as
high-end jewelries, luxurious watches, pens, antique items, cell phone models & various accessories at boutique stores.

These pole like lights are very easy to install in retail cabinets, jewelry showcases or product shelves for commercial display, bringing elegant illumination to highlight your product.