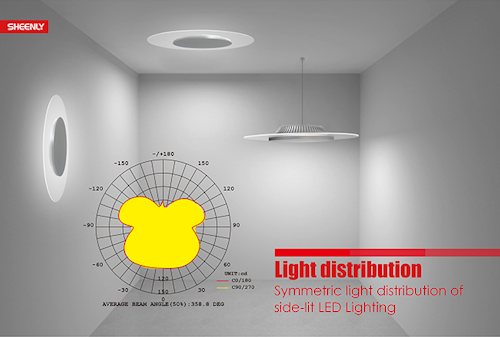 Sheenly Jade Ceiling Light (Hereinafter referred to as "Jade") provides a flexible installation that is very convenient in various places. Here are 3 kinds of installation method for your choice, wall mounting, surface mounting and suspension. No matter which kind of installation method just only completed within 10 minutes, but common ceiling light general takes roughly 15-30 minutes.
There are 2 main reasons why there is a big difference in installation time. One is the light weight of the Jade panel, secondly is due to the easy installation design. The Jade has 3 kinds of power 12W, 18W and 24W, high efficient 100lm/w to be brightness, but the weight only between 1.05-1.25KG. It means that you only need a person can be easily done. Obviously, what comparing the cost of installation Jade and common ceiling light, the difference is a maximum that time and human cost saved greatly.
Meanwhile, the easy installation design of Jade adopts extremely simple installation accessories which without the mounting bracket. The whole installation process within 4 steps, punching 2 securing holes on the wall, screw fixation with panel and wall, power-line connection, cover up. Everything is so simple.
About Sheenly Lighting
Sheenly Lighting dedicated on research and development of LED lighting products & solutions for a wide range of applications including industrial and commercial developments, offices, retail stores and schools. Sheenly Lighting sells its products in North America through national distributors with stock.