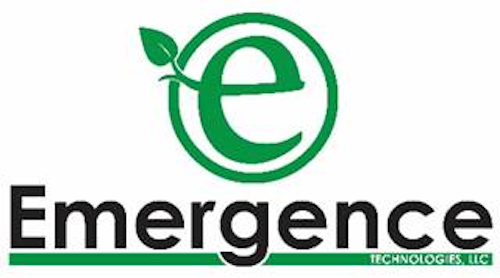 Emergence Technologies Announces Powerline Communication Dimming for 0-10V Fixtures and TLEDS
Emergence Technologies, LLC, announces today its latest technological offering in the linear replacement lamp marketplace in response to a growing need in retail, healthcare, educational and commercial environments for a comprehensive dimming and control system using Powerline Communicated Load Control (PCLC) communication technology. PCLC is a newly patented technology for controlling lighting and plug load in a wireless system and avoiding the inordinate costs associated with installing separate signal wires. PCLC is an inexpensive way to now implement dimming capabilities for all LED lighting applications.
Emergence's PCLC is 'plug-and-play' comprising of a simple controller and receiver(s). There are no separate signal wires to be installed and no compatibility issues common to other dimming systems. One controller unit in a solitary fixture controls all receivers on the same branch circuit and is zone-controlled capable. This approach eliminates wireless security concerns and does not adversely affect existing power line quality.
ABOUT EMERGENCE TECHNOLOGIES, LLC.
At its core, Emergence Technologies is a true technology company designing, engineering, and contract manufacturing its own collection of high-quality LED lamps and fixtures. We deliver these provided to the public via an extensive network of direct sales - not through distributors or resellers. Emergence was formed by Mr. Howard Weinberg in 2006, known as a strategic thinker specializing in unconventional approaches to the adaptation of 'emerging' technology solutions for the US Department of Defense. "The adaptation of dimming capabilities via PCLC technology combined with our TLED lamps represents another rare convergence of technology and market need" stated Mr. Weinberg. "Emergence contunues to exceed rational expectations everyday with technological innovations for the LED marketplace".
FOR MORE INFORMATION PLEASE CONTACT:
Howard Weinberg
President & Managing Member
Telephone: 443-538-4215
Email: howard@emergenceled.com