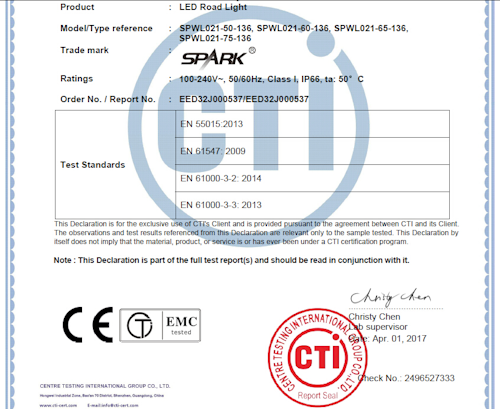 SPARKOE NEW LED Street Lights are very popular in Brazil
May 9, 2017 to May 30, 2017, SPARK Photoelectric Support Group conducted a 20-day visit Brazil. Which aim for deeper understanding of the Brazilian market demand for LED Street lights, Solar lights, LED tunnel lights, LED mining lights, LED floodlights, combined with SPARK's research and quality advantages to help Brazil to expand the Brazilian market. Brazilian customers are moved and give a hearty hospitality.
Among all the NEW samples, the most popular one is SPWL021 series LED Street lights,30W 35W 40W 50W 60W 65W 75W optional.
Features:
• Imported from the LED chip, high light efficiency, long service life;
• Pixel matrix arrangement, luminous evenly, no glare;
• Ultra-light streamline appearance design, thermal performance;
• Support for multiple intelligent dimmer way mode, further energy conservation and emissions reduction.
CE tested
More information please visit SPARKOE website:
http://www.spark-oe.com/?utm_source=LEDsmagazine&utm_content=SPARKOE%20NEW%20LED%20Street%20Lights%20are%20very%20popular%20in%20Brazil