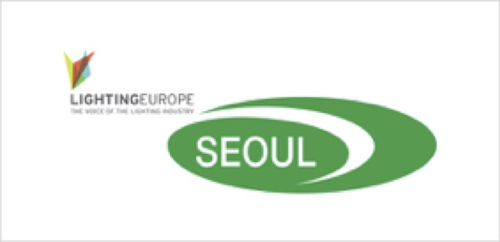 ANSAN, South Korea (Feb. 18, 2019) – Seoul Semiconductor Co., Ltd. (KOSDAQ 046890), a leading global innovator of LED products and technology, announced that it has become a member of LightingEurope, the industry association that represents the lighting industry in Europe.
The main mission of LightingEurope is to advocate and defend the lighting industry while reconciling it with EU policy. As a member, Seoul Semiconductor will be better informed about EU lighting policies that impact its corporate strategies for LED technology development and application, and thus be able to respond more quickly to lighting markets in Europe.
LightingEurope membership also provides Seoul Semiconductor with the benefits of advance notice on upcoming policies and laws impacting its business, access to guidelines for help in interpreting and complying with EU rules, and participation in forums for industry to exchange views and reach consensus.
"We are proud to join one of the most important communities in Europe for the lighting industry, and we are excited to start working with LightingEurope members to share the high quality and environmentally friendly solutions that our company is developing for the lighting industry," said Carlo Romiti, Europe sales vice president of Seoul Semiconductor. "Because today's consumers are concerned about light quality, we want to help drive the industry's response to the demand for a better quality of light."
"LightingEurope is pleased that Seoul Semiconductor, a technology pioneer and a global leading LEDs solution provider, has become a member," said Ourania Georgoutsakou, secretary general of LightingEurope. "The wide range of applications which Seoul Semiconductor's products are used illustrate how lighting technologies add value to society. With their strong technical expertise and their presence in Europe, Seoul Semiconductor will make a valuable contribution to LightingEurope's work to shape a positive EU policy framework for the lighting industry in Europe."
About LightingEurope
LightingEurope is an industry association of 33 European lighting manufacturers, national associations, and companies producing materials. LightingEurope members represent more than 1,000 European companies, a majority of which are SMEs; a total workforce of more than 100,000 people in Europe; and an annual turnover estimated to exceed 20 billion Euros. LightingEurope is dedicated to promoting efficient lighting practices for the benefit of the global environment, human comfort, and the health and safety of consumers. More information about LightingEurope is available on our website www.lightingeurope.org.
About Seoul Semiconductor
Seoul Semiconductor develops and commercializes LEDs for automotive, general illumination, specialty lighting, and backlighting markets. As the second-largest LED manufacturer globally excluding the captive market, Seoul Semiconductor holds more than 13,000 patents, offers a wide range of technologies, and mass produces innovative LED products such as SunLike – delivering the world's best light quality in a next-generation LED enabling human-centric lighting optimized for circadian rhythms; WICOP – a simpler structured package-free LED which provides market leading color uniformity and cost savings at the fixture level, providing high lumen density and design flexibility; NanoDriver Series – the world's smallest 24W DC LED drivers; Acrich, the world's first high-voltage AC-driven LED technology developed in 2005, including all AC LED-related technologies from chip to module and circuit fabrication, and nPola, a new LED product based on GaN-substrate technology that achieves more than ten times the output of conventional LEDs. UCD constitutes a high color gamut display which delivers more than 90% NTSC. For more information, please visit www.seoulsemicon.com/en.