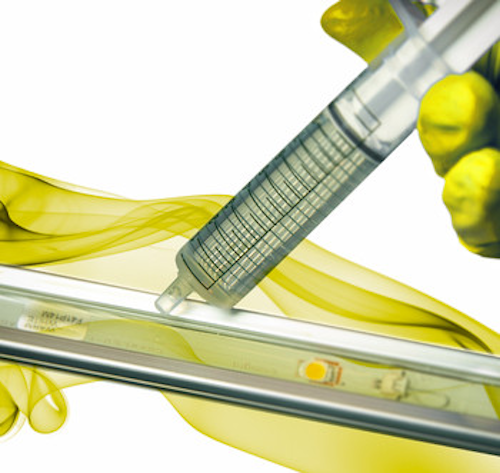 Electrolube, the established global manufacturer of electro-chemicals, will showcase some specialist encapsulation resin systems and thermal management materials for Australia's LED manufacturers at this year's Electronex, held at Melbourne Park Function Centre, Melbourne, Australia, from 6-7 September. Visitors are welcome to visit their stand B15 for advice on their specific applications.
Electrolube's new innovations meet the ever increasing demands of the rapidly growing LED market, to fully maximise LED performance and lifetime, and ensure the desired results for heat dissipation are achieved. New products on show will include ER2224, which provides high thermal conductivity and excellent thermal cycling performance, making it ideal for use in LED lighting units where it helps to promote heat dissipation and prolong unit service life. The thermally conductive epoxy resin system offers an improved method of cure and subsequent health and safety benefits for the user.
The tough new UR5638 polyurethane resin provides a clear, transparent finish and is a low exotherm resin, making it ideal for LED applications involving the encapsulation of larger LED lighting units. As an aliphatic polymer, the resin also offers superior UV stability as well as excellent transmission of visible light, making it an excellent resin for white light LEDs.
UR5639 has been designed to encapsulate a variety of electrical components, but is particularly suited to LEDs. UR5639 is a clear/transparent polyurethane resin featuring low exotherm, low viscosity, low hardness and high flexibility. The level of flexibility achieved by the cured resin means that the connecting legs of components are not placed under high levels of stress during the cure.
Electrolube will also launch two new silicone-free thermally conductive phase change materials. TPM350 provides low thermal resistance, excellent reliability and is exceptionally easy to apply. The material is similar to grease but the consistency eliminates pump-out and is also dry to the touch, which is particularly useful for pre-apply applications. The TPM550 material features high thermal conductivity of 5.5 W/m.K and becomes workable at approximately 45°C. Its advanced formulation ensures minimal contact thermal resistance and flow is completely contained to defined interfaces due to its thixotropic characteristics.
Electrolube's new brochure for LED solutions, including additional test data, can be accessed online at http://www.electrolube.com/pdf/electro_led_industry_brochure.pdf