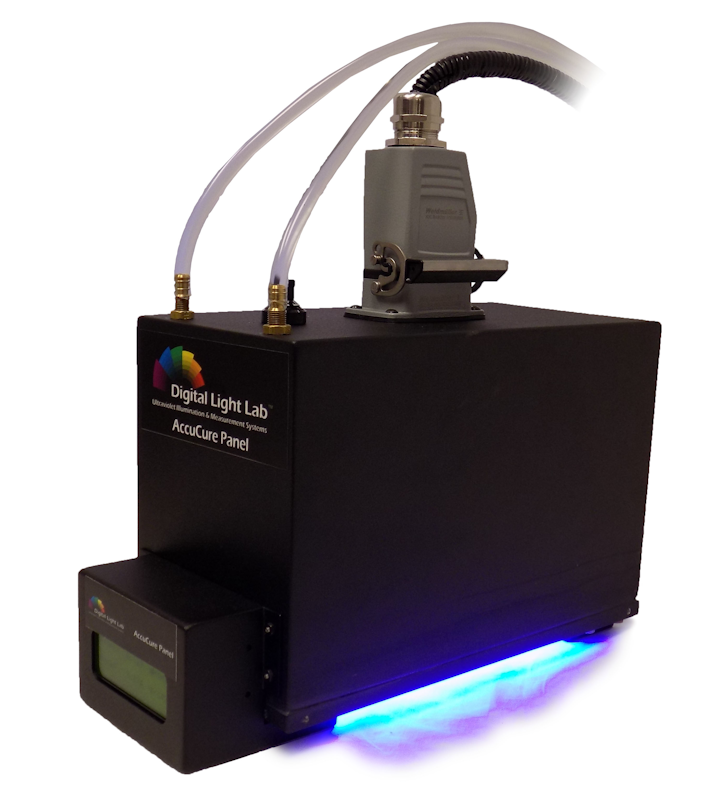 Digital Light Lab has introduced a Liquid cooled High Intensity LED panel system. With an aperture of 8" x 4.5" and liquid cooling, this panel is intended for high speed production UV-curing applications. The AccuCure Panel LED head offers high intensity and uniform flood pattern including optional optical sensor and adjustable power output. Optional sensor attachments feature calibrated two-channel radiometer capable of monitoring intensities (in W/cm²) of front and rear sections of Panel aperture. The sensor is also easily detachable for calibration or maintenance purposes. The High Intensity Panel also has an optional power output control. The AccuCure Panel offers most UV & VIS wavelengths from 365nm to 435nm. Customization for wavelengths and sizes may be ordered for OEM applications.
Request More Information
Fill out the form below to request more information about AccuCure High Intensity Panel.
---