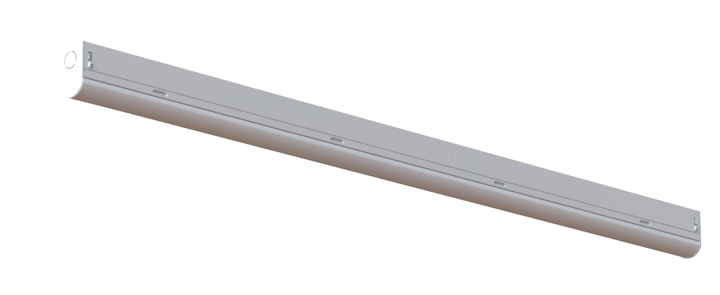 The LS1 Series is an LED strip fixture with a thin profile, great performance and unique options.

Available in 3,000, 4,000 and 5,000 lumens per 4-foot section with an efficacy up to 150 lumens per watt, these high performing linear fixtures offer up to 63% energy savings versus fluorescent lights.

This new Linear LED Strip has two versions, stand-alone and linking. They both have sensors available, which are added in the run, thus keeping the overall fixture profile intact. Installation is fast and easy with the Flex Lighting Solutions LS1 Series, saving both money and time for contractors, installers, and end-users.

Another innovative feature of LS1 Series is Sensor Anywhere; giving you the ability to place one or several occupancy sensors anywhere along the run (LNK version). One sensor gives the option to control the whole light row or just a section of it. By installing multiple sensors, the user can create groups and control them independently, allowing them to create lighting scenes and maximize energy savings.

Request More Information
Fill out the form below to request more information about LS1 Series.
---