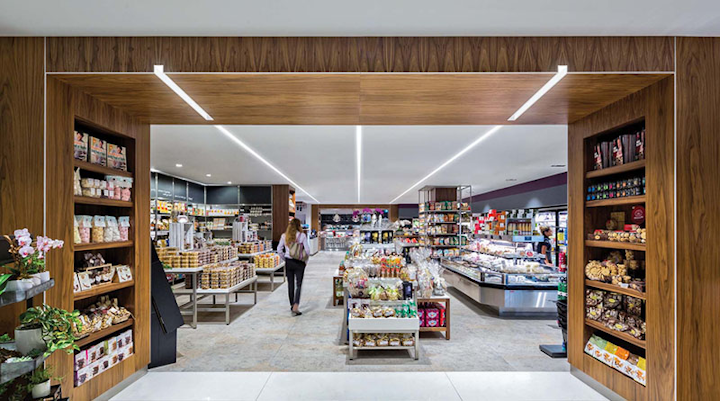 A linear recessed luminaire with a unique vertically oriented hollow aperture design, Notch by Fluxwerx challenges the industry standards. Its continuous lines of light, patterns and transitions deliver ultimate design flexibility, while trims and endcaps add subtle detail to the ceiling plane. Good Design 2017 product design winner.

A low brightness, high performance luminous aperture reveal instead of a stripe of excessive luminance at the ceiling plane, Notch reimagines linear recessed systems. The unique Dado endcap extrudes the fixture architecture to the edge of soffit, creating a real slot with relief in the ceiling plane that defines and contrasts material, mass and void.

Available in 2 width options: 2.3" (Notch 2) and 4.3" (Notch 4), Notch delivers exceptional performance with the integration of Fluxwerx Anidolic Extraction optics to provide precisely controlled optical distributions with no view of the LED point source - up to 8 x 8 spacing with 40 fc @ 0.47 W/ft2.

Options for drywall include a trimless mud-in flange with a standard, ado or Capsule endcaps, two extruded aluminum drop trims, and a standard trim flange. Grid ceiling options include 15/16", 9/16" flat-T, 9/16" tegular as well as compatibility with USG, Armstrong and Techzone components.
Request More Information
Fill out the form below to request more information about Notch.
---