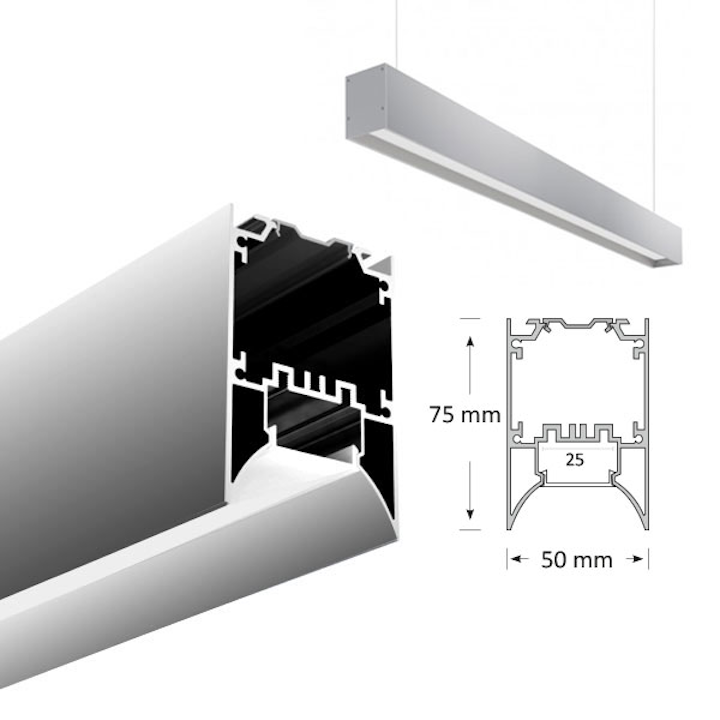 BoscoLighting's BLEX-104 produces downward task lighting in a suspended format or surface mounted installation option. It is designed with a deep set lens to reduce glare, perfect for workspaces creating a more natural and soothing work or learning space. Supplied in standard 1m or 2m lengths. The high quality aluminium extrusion can be cut to length as your require.

----

BoscoLighting now offers more than 100 types of aluminium extrusions and multiple options for each, enhancing design flexibility in any lighting project. This gives architects and designers more flexibility and more ways to realise their vision.

BoscoLighting supplies aluminium extrusions for under-bench lighting, corridor lighting, and office and reception lighting. Extrusions are available for recessed, suspended and surface mounted lights to suit virtually any lighting application.

The new extrusions take lighting design to the next level with options allowing for lights to be recessed into walls, ceilings and even in-floor.

Suspended fittings can also be mounted at varying heights to create amazing 3D effects for reception areas, breakout rooms or meeting spaces.
Request More Information
Fill out the form below to request more information about Aluminium Profile Lighting.
---