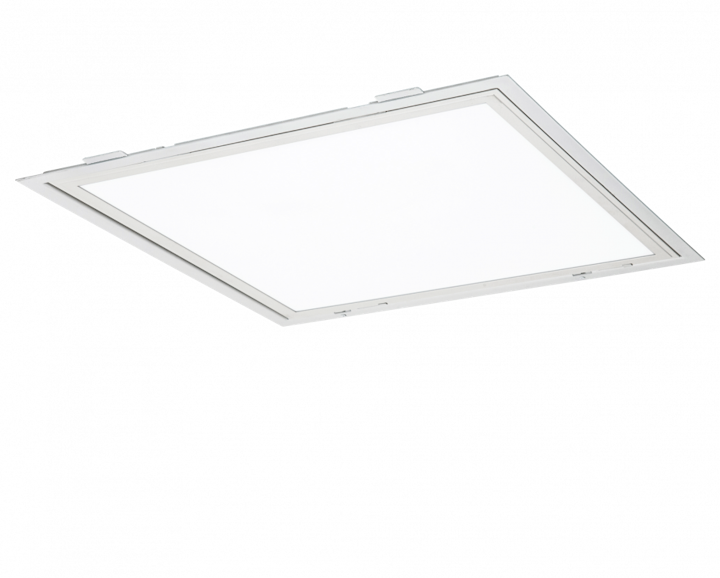 The Litetronics LED Flat Panel RetroFit Kits offer the simplest way to update standard fluorescent troffer fixtures to energy-saving and long-life LED flat panel technology.
The patented two-piece kits combine an ultra-thin light panel and a one-piece frame. Featuring a low profile measuring just 1.44" in height, the two-piece assemblies can be positioned beneath the ballast and tube lighting of an existing fixture. The kits work with all standard grid ceilings and eliminate the need to interrupt the ceiling plenum or do any work outside of the troffer.
Available in two-foot by two-foot (29 Watt) and two-foot x four-foot (39 Watt) sizes, the LED Flat Panel RetroFits offer a 100,000-hour life, and 10-year warranty. The DLC Premium listed kits deliver up to 130 lumens per watt of evenly-distributed, low-glare illumination to any setting. They are ideal for professional lighting applications where available installation time is at a premium.
The kits feature 1-10V dimming and come in 3500K, 4000K, and 5000K versions. All incorporate seismic safety cables for improved safety and durability. Visit Litetronics.com for more technical information or to see an installation video.

Request More Information
Fill out the form below to request more information about 2'x2 and 2'x4' LED Flat Panel Retrofits.
---