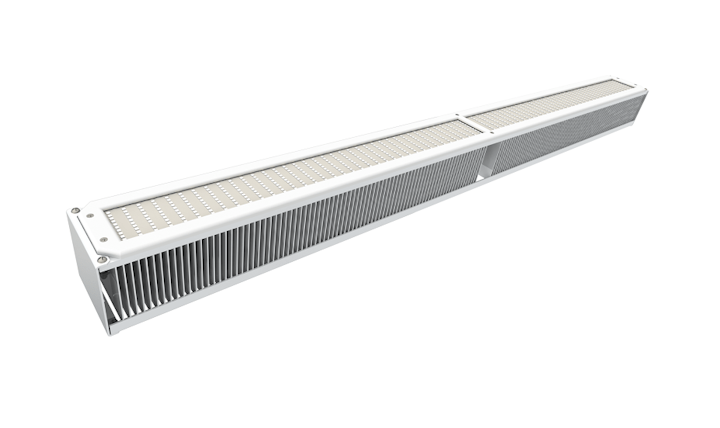 High Power LED Grow Light Solution for Multi-tier and Greenhouse Top Lighting with passive cooling.
- Input voltage: 54VDC;
- Input current: 5,95A constant current;
- Input source: 95A constant current LED driver (to be ordered separately);
- Anodized extruded aluminum housing;
- UV stabilized optical PU;
- Ring bolt for hanging on rope or chain;
- Beam angle: 80 or 120 degrees;
- PPF: 700-840 μmol/s (depending on spectrum);
- Working temperature: -40 +40 deg. C;
- Ingress protection: IP-65.
Request More Information
Fill out the form below to request more information about GROBAR LED Grow Light 320 W.
---