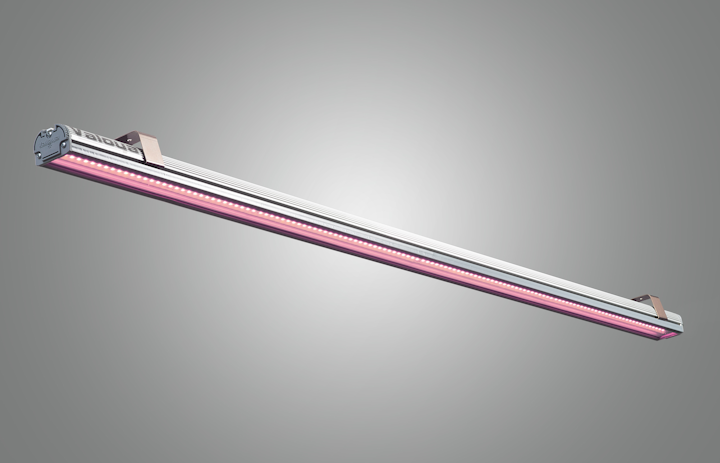 The C-series is ideal for growth rooms and other demanding applications where high intensity lighting is needed. The C-series is ultra slim and lightweight which makes it easy to install even in places with very limited space. The bar shaped form factor minimizes shadow effect and makes it suitable for various vertical farming solutions. It comes in three different sizes (1,2m, 1,5m and 1,8m) and can deliver up to 1,8µmol/W of light intensity. The C Series fixtures are IP66 rated meaning they can whitstand humidity and dust and can thus be used in challenging applications. They typically last 50000 hours with a 10% light intensity decay after 35000 hours of use.
Request More Information
Fill out the form below to request more information about C Series.
---