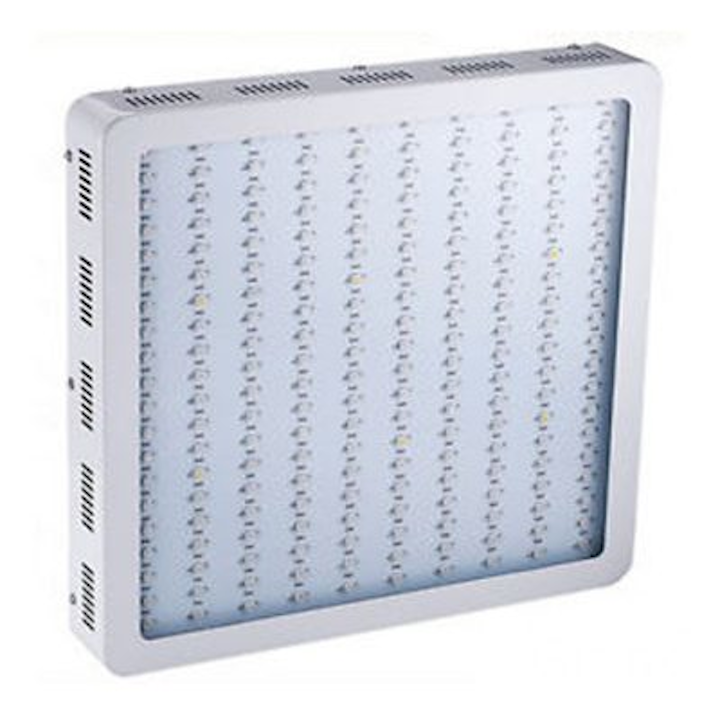 Our no name led grow lights come in models of 300W, 600W, 900W, 1200W, 1600W and 2000W. We only build with quality components such as Epistar led chips. Because of this, we can offer a minimum 2 year, complete replacement warranty.
All models come with the same spectrum output of 380nm - 680nm/full spectrum. This ensures the requirement of all stages of the plant's growth are met without replacing lights through each stage.

Each unit has a 2 stage heat management control operation.

1. Built-in heatsinks absorbs a large portion of the heat emitting from the led chip.
2. High powered built-in fans expel the heat coming off the heatsink and led chip.

Although they may not be 100% waterproof, you can rest assured damp enviroments (such as a greenhouse) or extremely dry conditions will not effect them.

Perfect for large commercial applications or a small hydroponic set up.
Request More Information
Fill out the form below to request more information about No Name Led Grow Lights 300W - 2000W, Basic Model With Epistar Led Chips.
---