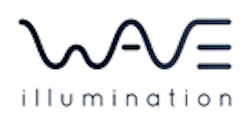 Whichford House, 1400 John Smith Dr, Oxford OX4 2JY
United Kingdom
Wave Illumination by Ocean Optics provides an easy-to-use light data analysis tool called WaveGo. It allows lighting manufacturers, retail and art display designers, building developers, architects, movie producers, and horticulturists to measure, analyze, access and share illumination data in real time using their smartphone.
Visit www.waveillumination.com for more information.
Request More Information
Fill out the form below to request more information about Wave Illumination.
---