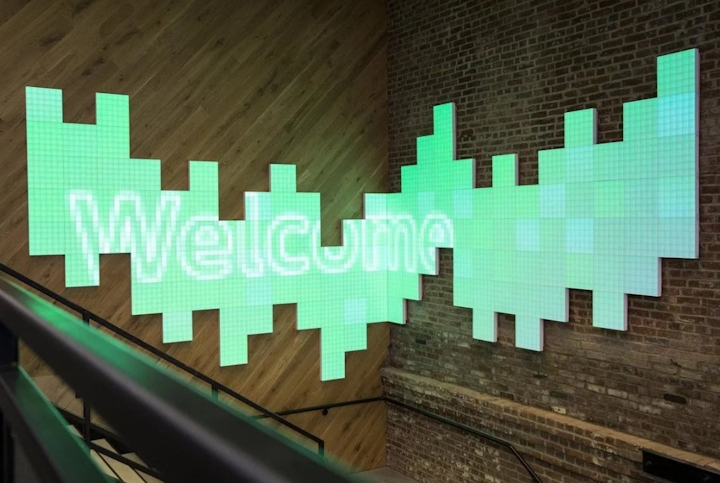 Lellan's DigitalCanvas combines the latest in IoT, web and lighting technologies to produce intelligent and entertaining art created with the touch of a button. Transform any space by infusing color, light and motion for entertainment, branding, advertising, way-finding or to create a unique ambiance.

The smart DigitalCanvas system is comprised of the 1-foot by 1-foot SmartTile, PowerBox and Smarthub and can be controlled by PC or wireless device. There is no need for fancy control systems or excessive cabling. Tiles can be arranged into any size and type of configuration and also can be integrated into displays, floor fixtures and structural elements.


Request More Information
Fill out the form below to request more information about Lellan DigitalCanvas.
---