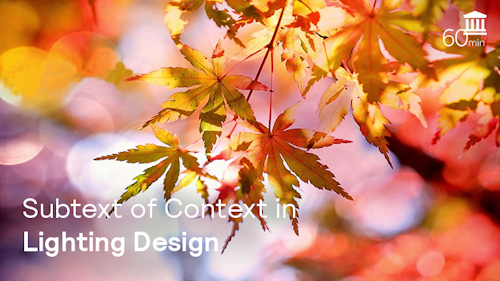 Good Design is about, around and significant to … people!
It is when we analyse and understand this simple concept that design thought can move from the mundane and archaic to something that is both meaningful and inspiring.
But people are different. It is intrinsic to our biology and psychology.
And people are complex. It is what makes us unique and fascinating.
It is therefore imperative for designers to delve a little deeper to understand the nuances of some of the various components of human complexity before getting into detailed design. This is an immersive experience involving both brain and heart. It is partly intuitive and partly theoretical, and can be defined best as an ongoing journey, destination unknown!
Although the primary focus of the presentation will be the design process, there is also a parallel narrative of human behaviour, genetic and cultural thinking, nature and nature-based design, and spatial involvement woven in. There are several ways in which we take design decisions. Many a design iteration is governed by "design by instinct" and "I just feelthis is right!". I have tried to analyse this so that we, as a design community, can tap into an inner consciousness and connect some dots to resolve design that is emotive, believable and experiential.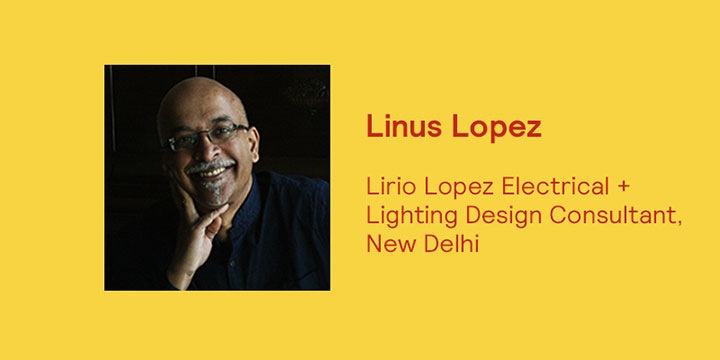 About Linus Lopez:
With a Bachelor's degree in Electronics Engineering and a Masters in Architectural Lighting Design, Linus believes he will be a student all his life. Passionate about travel, music, world cultures and nature-based design he seeks to weave his experiential learning into his work. Together with his partner, brother and sounding board, Lyle, they choose the innovative, but contextual, creative yet practical approach to lighting design.
Linus is a partner in the firm Lirio Lopez Electrical + Lighting Design Consultants in New Delhi, India. Founded in the 1960's, the firm specialized in design for electrical services. However, since 2001, in response to more creative callings, Lyle and Linus began specialized lighting design services and have since developed lighting solutions for several projects all over India and a few other countries, across the spectrum of hospitality, entertainment, heritage, residential and commercial along with museums, art galleries and exhibitions.
Working in India and learning from all over the world has resulted in unique solutions combining tested technologies with cost-effective practicality. This approach helps balance the tighter budgets in emerging economies with good design and happier environments.
Key Learning Objectives:
The presentation is intended to understand the various expressions of form and its evolution over time.
It intends to give a better understanding about human perception and how we "see" with our brain.
It attempts to provide a sort of template for applying context in various designed spaces.
It provides an experience of similar attempts to capture context in different typologies of buildings.
Attend this webinar to understand the nuances of some of the various components of human complexity
Live on April 25, 2019 at 10AM EDT and 4PM CET