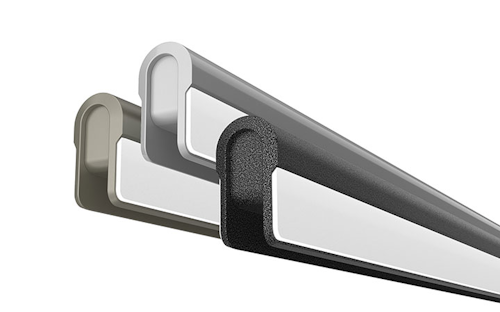 A new lighting design action hero has burst onto the scene.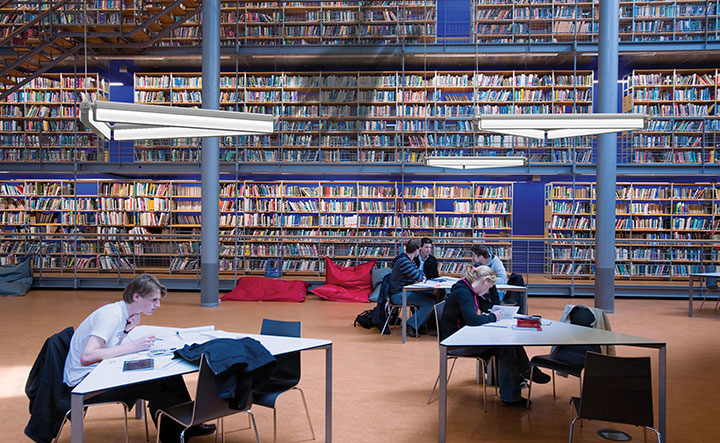 Agile and sophisticated, ModiFly is the latest must-have for every lighting designers' toolkit. Maximize your design flexibility with industry-leading articulating corners. These allow you to create endless layout possibilities, offering your clients the ultimate tailored solution.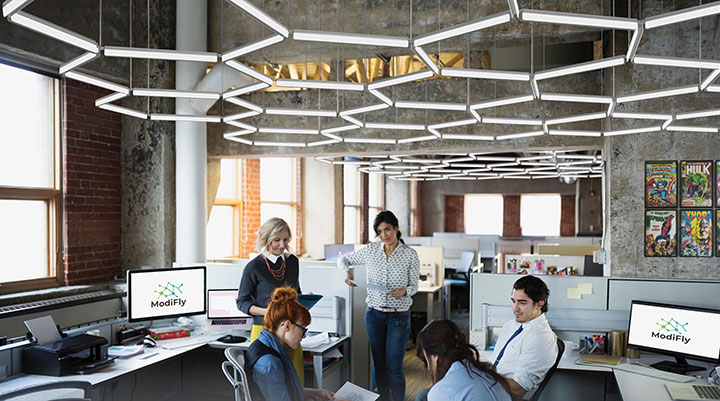 Flexibility is also key in installation. With open ceiling configurations, often HVAC and other building mechanics are installed slightly differently than configured – this can get in the way of your finely tuned lighting design. With articulating corners, it's easy to adjust onsite during installation.
Watch the ModiFly video to heighten the experience:
01:48
Adding to the flexibility are other striking design elements. Lumen packages are specifiable in 125 lumen per foot increments, continuous rows are available in 1 ft increments and there are 6 standard housing colors available – including some exciting new metallic finishes. All of these options combine to make ModiFly the versatile solution that every designer needs.

Combined with these fantastic features, you will also find the dependable sidekicks that you've come to expect from Ledalite: High optical performance, low glare and the backing of Interact control systems make ModiFly a choice you cannot resist.
They say heroes aren't born, they're created…
Start your adventure now… with ModiFly.