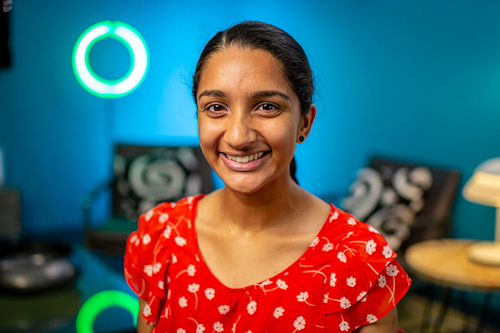 Surya recently ended her Channel Marketing internship in the US and chose to continue working at Signify as a Product Manager after graduation.
What did you work on during your internship?
S: As an intern, my role was to spread information from product marketers to our customers in different forms such as newsletters or webinars. I learned to use different tools and how to communicate within a global team. Besides that, we had interesting projects and events which made it possible for me to meet a lot of great people.
What was important to you when considering internships?
S: I wanted to get more exposure to marketing because I had a passion and interest in the field, based on the experiences of my previous internships. I knew about Signify because I already used Philips Hue products in my home, and I wanted to be part of the team creating these innovations which motivated me to apply.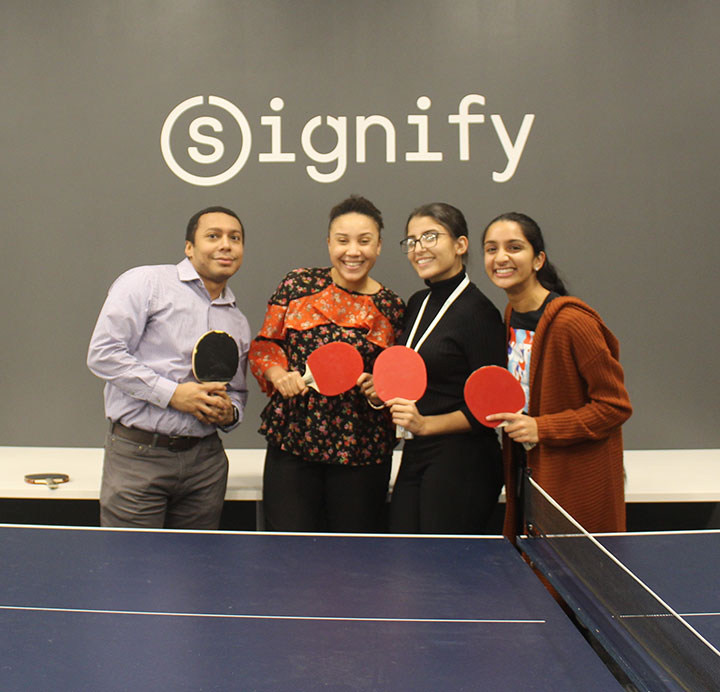 What were your most memorable moments?
S: As part of the #FindYourMeaning day in our office, there were different stations highlighting innovations and our culture. I engaged with a station sharing diversity and inclusion groups. Based on the outcomes of that day, I helped create a group called LIT which stands for Leaders In Training. This group hosted different events throughout the year, such as a ping-pong tournament where we supported a local charity. During Halloween, we brought in our leftover chocolate and shared it with everyone. Before Christmas, we decorated lightbulbs into Christmas ornaments. These events were a lot of fun and provided many opportunities to network with and get to know colleagues.
What do you tell people about Signify?
S: I love discussing the possibilities to upgrade their lighting solutions with my friends, for example helping them with wireless connection or adaptive lighting and aiding them to understand our newer products. Once in a local restaurant someone complemented their lighting fixtures, and I was proud to know what it was and how it operates.
Why did you pursue a career at Signify after your internship?
S: Signify is the leader of innovation for the connected lighting industry. Since day one I saw people around me challenging the status quo and trying to come up with new ideas. Also, our products are unique, and it's exciting to be a part of the future of lighting.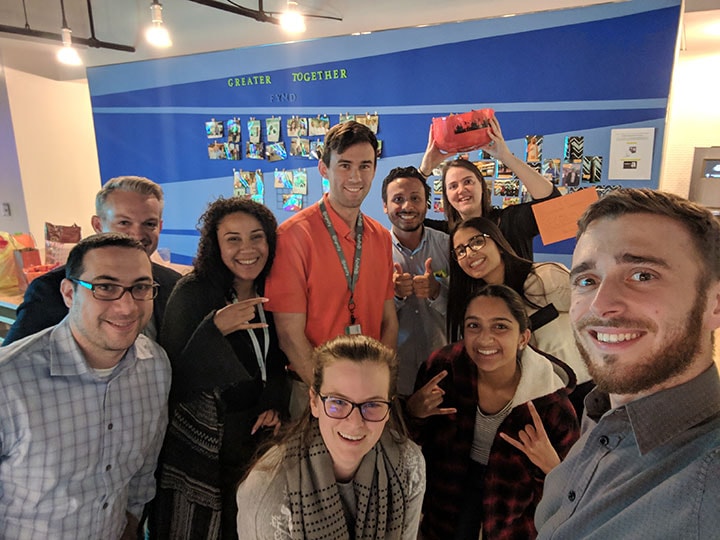 Could you summarize your experience with Signify?
S: During my journey, I learned how a global company operates, used many new tools and gained a lot of experience. The best part was that I made new friendships and had opportunities with diversity inclusion groups such as LIT to make a difference and create an impact.
Check our career site to find challenging internship opportunities like Surya's!
Discover more about #SignifyLife on social media.