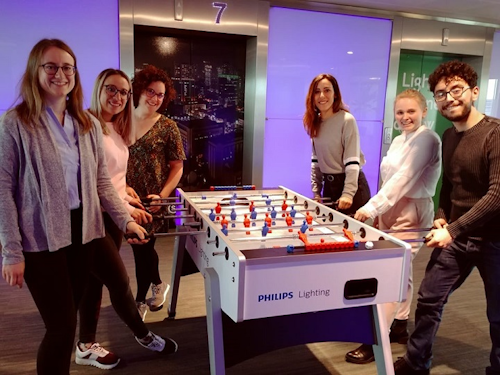 Tell us about your internship at Signify.
J: I'm responsible for recruiting the best interns all over Europe for Signify.
Every time that I am assigned to a new requisition, I have a meeting with the Hiring Manager to further discuss and align on the internship's requirements. I take full ownership and create the job description, before posting it online. After screening the candidates, I forward the most promising ones to the Hiring Manager. I enjoy interviewing candidates and create the questions on the on-demand-video platform. I feel that I have made a meaningful contribution to Talent Acquisition by attracting the most qualified students for internship positions at Signify.
What aspect of your job brings the most satisfaction, in your daily routine?
J: I am enthusiastic when the Hiring Manager agrees with my advice regarding candidates. These moments I feel that my work matters. What also really "wows" me is the team spirit. In my team if you have a problem, it is easily resolved as we quickly find someone that will help you out. We really care about each other!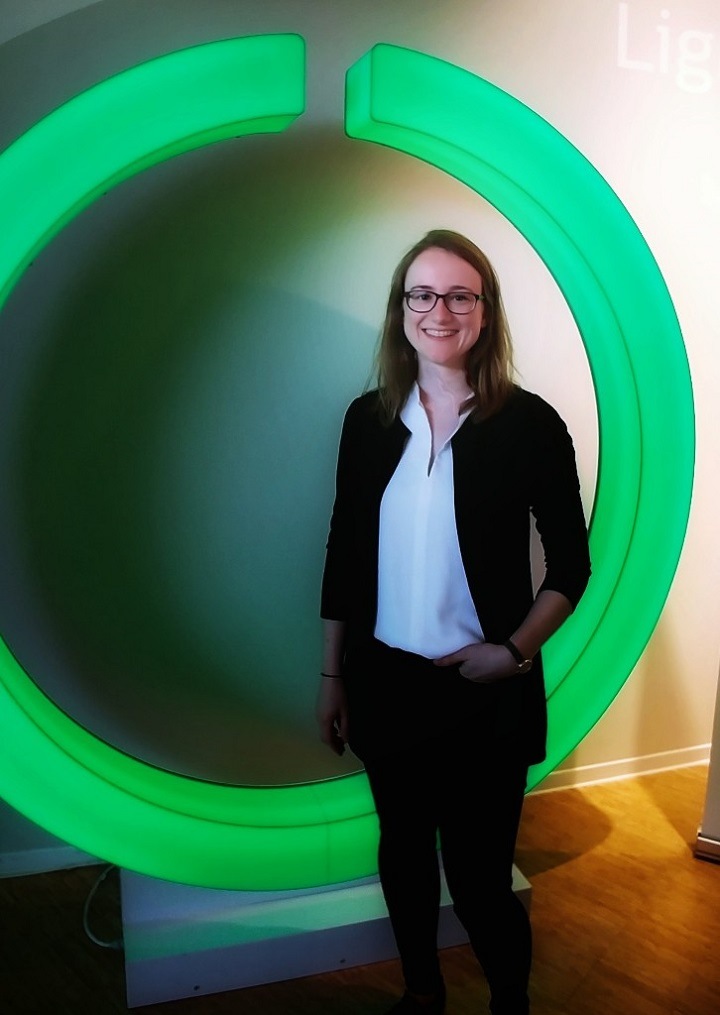 What inspired you to apply for an internship at Signify?
J: I had my masters in Cross-Cultural Organizational Psychology and I had an interest in employee selection. Being a recruiter was one of my objectives, so I deliberately looked for an internship where I could practice what I learned, have real responsibilities and be able to take ownership. I lived in Bolivia for a year, where I did social volunteering. Working in a multicultural environment like Signify is truly inspiring.
What were the reasons for joining Signify?
J: I embrace the sustainability goals at Signify and I feel proud working for the leader in the lighting industry.
Julia (left) with her other Signify interns and colleagues
Would you recommend Signify as an employer?
J: Yes! I enjoyed working at Signify. I made great memories volunteering with my team. We volunteered during GLOW light festival where we helped elderly people in wheelchairs experience the festival. It was an excellent experience. Signify can be the ideal organization to kick start your career.
Check our career site to find challenging internship opportunities like Julia's! Discover more about #SignifyLife on social media.