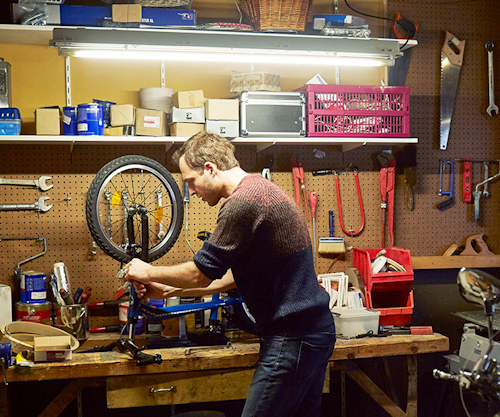 What to do when your fluorescent tube burns out? Whether in your home or business, you can replace those old fluorescent tubes with energy-efficient, long-lasting LED tubes. Philips offers several options for homeowners and professionals alike to choose from.
Why upgrade from fluorescent to LED?
LED linear bulbs don't contain mercury and are great for locations where the lights are frequently turned on and off. Switching the lights on and off can prematurely burn out a fluorescent tube. LED tubes also offer greater energy efficiency and a longer lifespan when compared to fluorescent. And, Philips LED tubes are designed to meet EyeComfortrequirements* by providing comfortable light with no visible flicker or strobe. LED tubes are available in a range of color temperatures so you can match the light of your existing fixtures. And some LED tubes, like the Philips MainsFit, allow a ballast bypass installation that eliminates future ballast maintenance.
So how do you choose the right one? Philips offers 3 families of LED tubes based on ballast compatibility and how they are installed. There is a tube for every application, making it easy for you to choose and install with confidence.
UniversalFit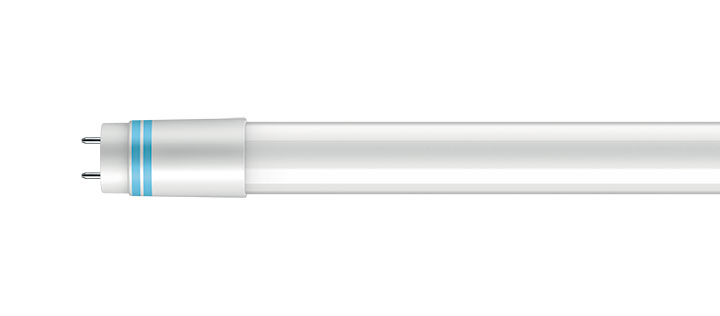 UniversalFit
Easiest installation
· UL Type A HF+ LED tubes measure 4' with a T8 diameter and are designed to fit T8 or T12 sockets
· Works with most common electronic or magnetic ballasts
· No rewiring or re-ballasting needed
· Simply replace the tube and enjoy instant-on light with no flicker and no hum
· Ideal if you don't know what ballast you have and you're replacing a T8 or T12 tube
Browse UniversalFit tubes on Amazon or The Home Depot.
InstantFit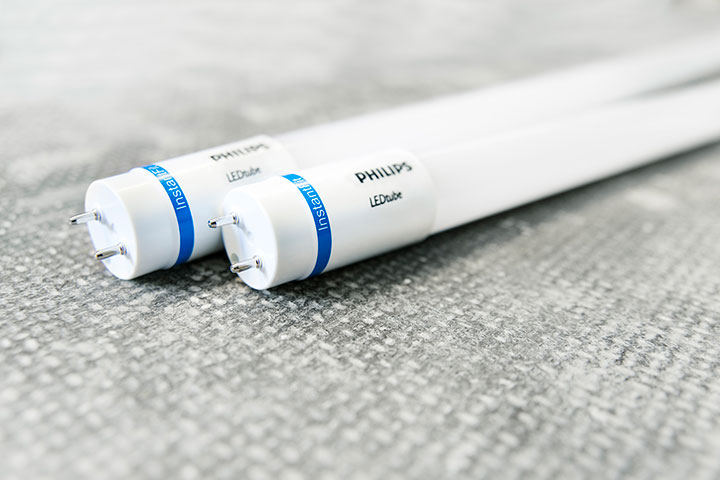 InstantFit

Exceptional ballast compatibility
· UL Type A HF+ LED tubes measure 4' with options to fit T8 or T12 sockets
· T8 (tube and ubent) linear bulbs work with most instant start electronic ballasts
· T12 linear bulbs work with most rapid start magnetic ballasts
· Compatible with 50% more HF electronic ballasts vs competition
· Ideal if you know what ballast your existing lamp is on
Browse InstantFit on Philips.com or browse Amazon or The Home Depot.
MainsFit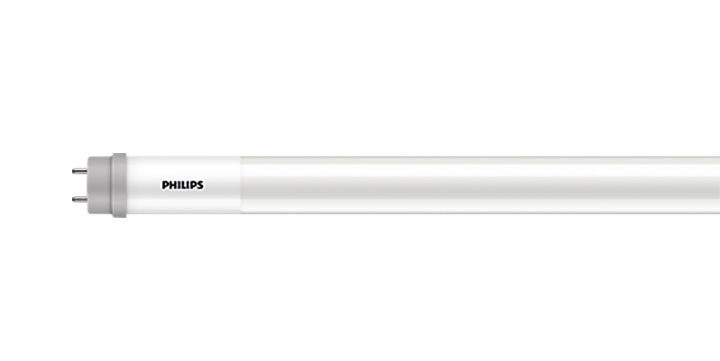 MainsFit
Ballast bypass
· UL Type B LED tubes fit both shunted and non-shunted G13 sockets
· Designed to bypass existing ballasts for optimum performance and to eliminate ballast maintenance
· Rewiring required for initial installation
· Available in 2', 3' and 4'
· T8 tube is designed to replace both T8 and T12 diameters
Watch this MainsFit video to learn more:
01:38
Browse MainsFit tubes on Amazon.
With these three options, you can upgrade to LED and replace those burned out fluorescent tubes with confidence.
*Designed for the comfort of your eyes. Visit www.philips.com/eyecomfort for flicker, strobe and other EyeComfort parameters and product details.