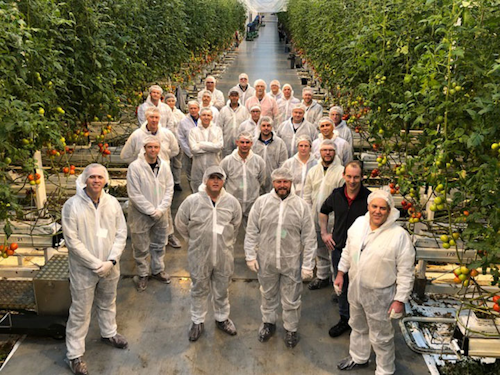 More than 28 growers, installation partners, and Signify horticulture partners from the U.S and Canada recently took a special tour of several greenhouse operations in The Netherlands to learn more about Philips brand horticulture LED technology and see Philips LED grow lights in use.
The two-day tour, held just prior to Fruit Logistica, which is the largest international trade fair for the fresh produce business and held annually in Berlin, Germany, gave attendees an opportunity to see and hear first-hand from growers that have been benefitting from Philips horticulture LED technology for several years.
The tour started with a visit to Jami VOF in Bergschenhoek, just north of Rotterdam, The Netherlands. An early adopter of LED technology, Jami VOF completed a double-line installation of Philips LED interlighting in 2012 in a 60,000 square meter growing area. The installation of LED lighting allows Jami to produce tomatoes year-round.
The tour continued onto Delphy Improvement Center in Bleiswijk where attendees had an opportunity to learn about the lighting research being conducted on a variety of crops including tomatoes, strawberries, and roses.
The next stop on the tour, Gerja B.V., provided the group with the chance to see how Philips LED interlighting is being used to improve crop quality and production of high-wire cucumbers over more than 7,500 square meter growing area.
Day two of the tour began with a visit to Siberia B.V. in Maasbree. Siberia B.V. is using Philips LED toplighting in their ultra-modern greenhouse to grow lettuce and leafy vegetables in a gutter cultivation system over nine hectares (22 acres)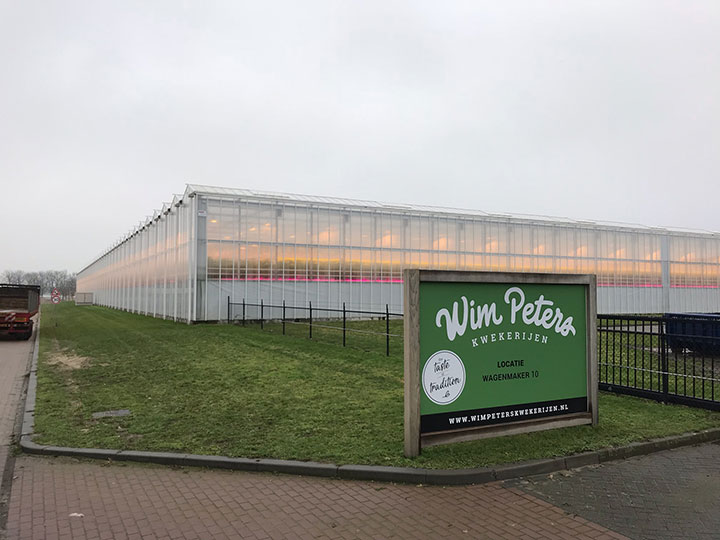 From Siberia B.V., the tour made its way to Wim Peters Kwekerijen, another early adopter of Philips horticulture LED technology. In 2016, a massive hailstorm destroyed all 16 hectares of Peters' Someren, NL, greenhouses in just a few short minutes—Peters shared a short video with footage of the destroyed greenhouses with the tour group.
In 2017, Peters decided to build completely new greenhouses equipped with the most advanced technologies, and again decided to light his high-wire tomato crops with Philips LED interlighting.
Before the group parted ways and made their way to Berlin for the Fruit Logistica fair, the group had one final stop at Signify's GrowWise Center on the High Tech Campus in Eindhoven. This stop in Eindhoven gave the group a chance to learn of the research being conducted by the horticulture team at GrowWise as well as meet and hear from numerous Signify representatives on the horticulture team.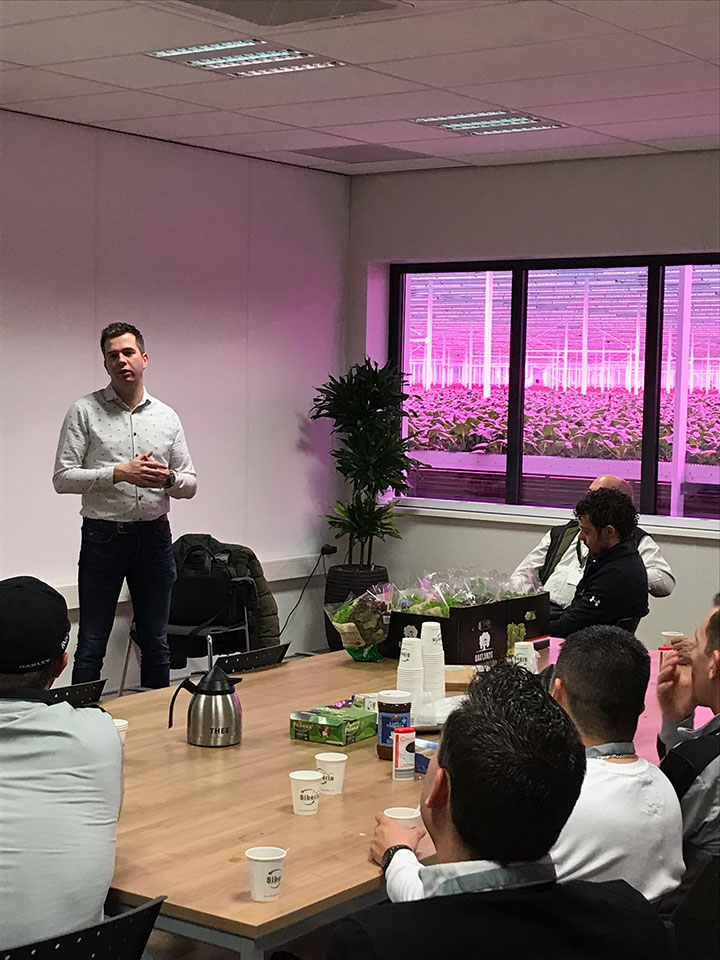 Attendees have responded favorably to the event. One attendee commented, "Glad to be part of the tour. Gained a new perspective on the integration of lights into a growing system. Learned about the variables that we need to consider in our decision-making process." And another attendee added, "…appreciated the one-on-one time we got with some of the growers."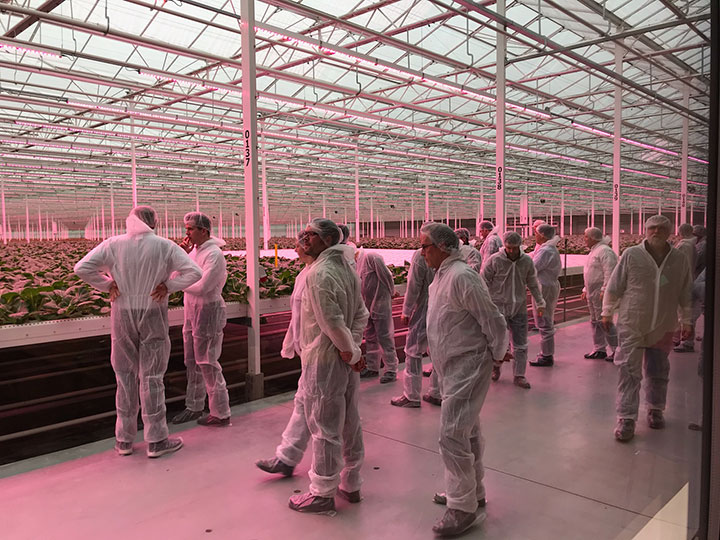 The Signify horticulture LED team is already making plans to do a similar tour in 2020. Ron DeKok, Director of Horticulture (Signify North America) said, "it's one thing for us to tell growers that Philips LED technology can provide significant benefits to a greenhouse operation. However, it is much more compelling when the technology is seen in person, across a broad offering of crops, while hearing directly from growers that have been using LED grow lights for years."
DeKok went on to say, "We very much appreciate the Dutch growers opening their doors and being willing to share their knowledge and talk about their experiences with LEDs with North America growers."