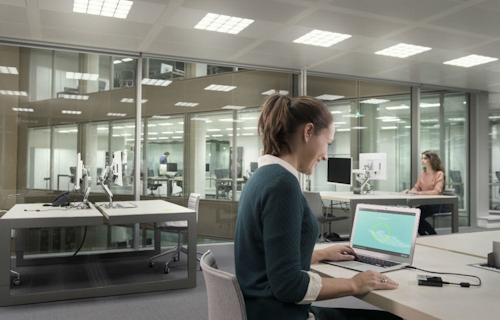 Signify to demonstrate LiFi technology at LightFair 2019 with Lightolier luminaires, Booth 1401
Modern spaces are congested with tools and devices that run on radio frequencies (RF) like Wi-Fi, Bluetooth, ZigBee etc. These RF devices overload the signal bandwidth leading to poor performance and unstable connection. With the radio spectrum already overloaded and the number of RF devices growing exponentially, the reliability of your network is expected to deteriorate further. In addition, RF devices can also penetrate through walls and building perimeter thereby making your network security vulnerable to external rouge elements.
LiFi or Light Fidelity offers two-way, high-speed wireless communication and utilizes an untapped lighting spectrum instead of the congested radio spectrum to facilitate stable internet connectivity. Signify's LiFi-enabled Philips luminaires can deliver broadband connection speed of up to 30 Mbs without compromising on lighting performance & quality. This allows streaming simultaneously several HD quality videos while holding a video call.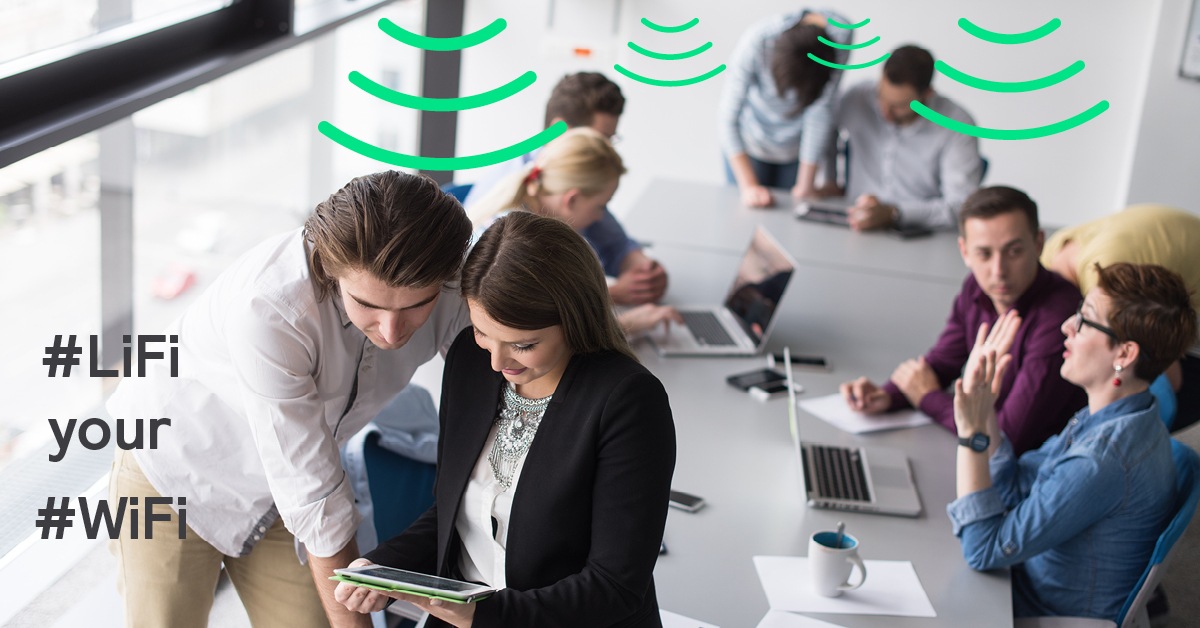 Each luminaire is equipped with a built-in modem that modulates the light to transmit data. The modulated light is detected by a LiFi USB access key plugged into the socket of a laptop or tablet (in the future such technology will be built into laptops and mobile devices). The LiFi USB access key returns data to the luminaire through an infrared link.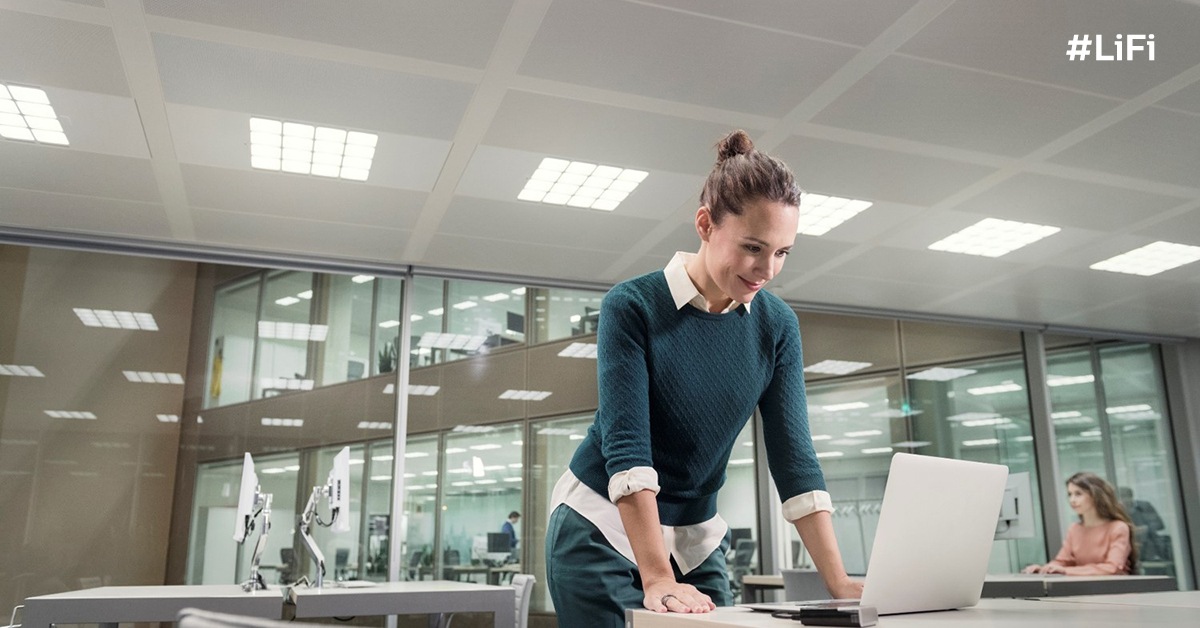 LiFi provides high speed, reliable and stable communication and may be used in places where radio frequencies may interfere with equipment, such as in hospitals and factories, or in spaces where Wi-Fi signals are weak and unstable, such as basement floors, mechanical rooms etc. It's also ideal for use in environments demanding high security; for example, the back office of a financial institution or government service. LiFi is highly secure as light cannot pass through solid walls and a line-of-sight to the light is needed to access the network.
Interested in seeing a LiFi setup in action?
Come visit the Signify booth #1401 at LightFair 2019 in Philadelphia where Signify will be showcasing the LiFi solution in conjunction with Lightolier luminaires.
Learn more: LiFi