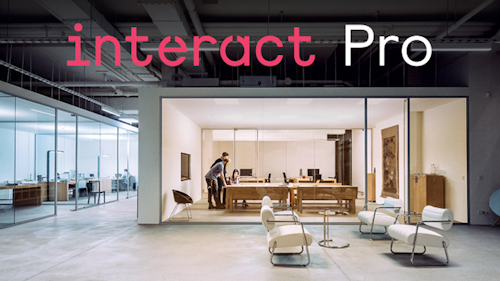 Interact Pro: Achieve the highest level of rebate potential with DLC Network Lighting controls qualification and make your selection from a broad range of Interact Ready lighting products provided by our brands: Ledalite, Day-Brite and Philips
Let's explore a detailed look on how connected lighting is made easy with Interact Ready luminaires.
Interact Pro is easy to install and set up (less than 1 minute per luminaire set up time), a long-term and low-risk solution, reliable and robust, and offer effortless code compliance. It also qualifies for DLC networked lighting controls rebate (across lamps, luminaires and retrofit kits) enabling highest level of utility rebate potential.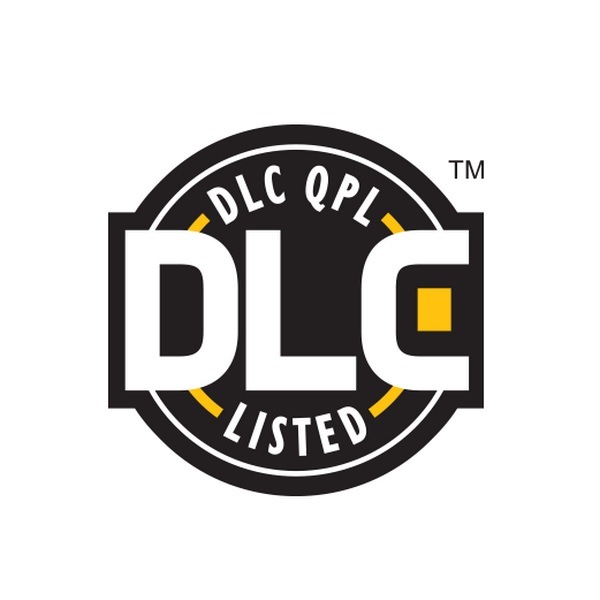 Interact Pro simultaneously supports the success of your customers and your business. This energy-saving connected lighting system is especially suitable for small- to medium-sized businesses, such as offices, schools, warehouses and retail locations.

Each gateway controls 200 light points, up to 50 sensors and switches (with a maximum of 30 sensors). Multiple gateways can be used in projects with higher than 200 light points or sites with multiple floors, adjoining structures or simply when expanding an existing site with Interact Pro. You can now guide your customers into the empowering connected lighting world while growing your business! Isn't it wonderful?
Interact Pro adds a new level of connected lighting success to your business with the broadest portfolio of luminaires, retrofit kits and lamps that are Interact Ready. Introduce customers to the power of IoT possibilities and simplify your work at the same time. It will help you take on more projects, complete them faster and create partnerships that last.
Our Interact Ready luminaires, retrofit kits, lamps, sensors and wall-switches work seamlessly with Interact Pro.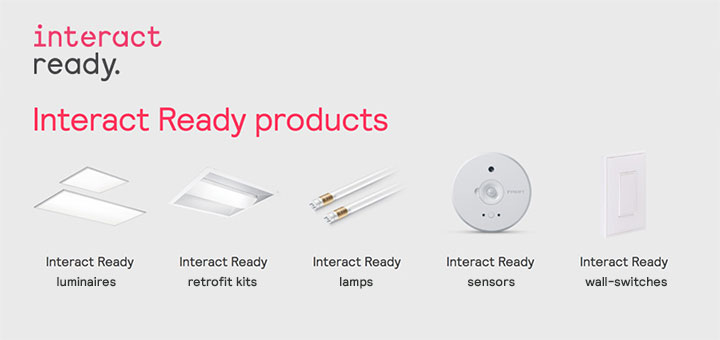 Signify continues to extend our portfolio of indoor luminaires through our
standard offering and specials process. New product families for 2019 include:
Day-Brite SlimLux - NEW
Day-Brite DualLED recessed
Day-Brite ClearAppeal LED recessed
Day-Brite LBX LED linear suspended
Ledalite ModiFly - NEW
Ledalite TruGroove LED linear
Ledalite Sona LED linear
Ledalite BoldPlay LED linear
Ledalite SilkSpace LED recessed
Our commitment is to have our product portfolio connected or connectable by 2020.
To learn more about the Philips Interact Ready lighting solutions, click here.
Find out how Interact Pro can transform your business. Click here