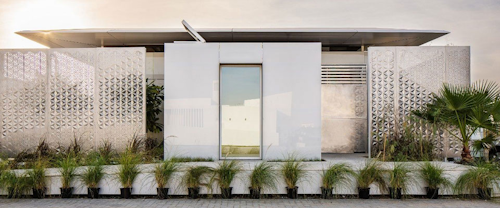 Virginia Tech's FutureHAUS Dubai, the winner of the 2018 Solar Decathlon Middle East, is more than a net-positive solar house, it is a prototype that proposes how we will live and how we will build in the near future. Signify combined with a smart home control system, contributes in a big way to our exploration by allowing for advanced research on how to use lighting to live more efficiently and with ultimate flexibility.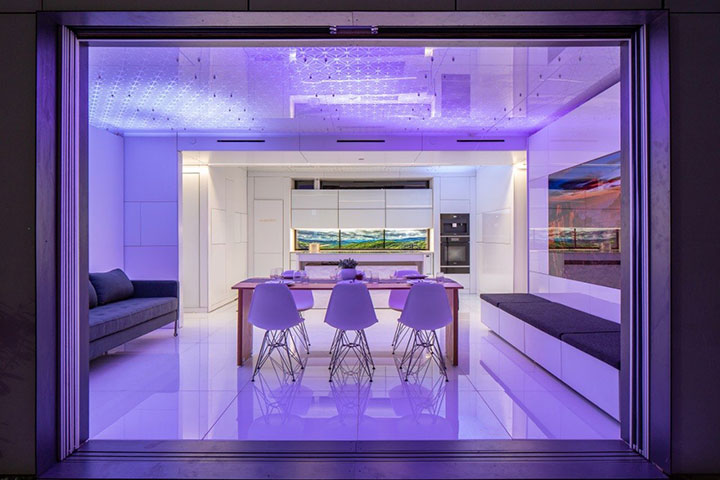 The house prototype includes 873 Color Kinetics iColor Flex LMX and iW Flex Compact Flex Compact nodes (RGB and IntelliWhite) that are installed in a grid above a suspended translucent glass ceiling. The API controlled field of lights allows for complete customization through our various smart home interfaces. The controls are truly multi-modal with nine touch screen tablets integrated into the walls, an app and voice control. The tunability of the lights allows infinite possibilities. The team has imagined modes specific to every use throughout the day and night.
For example, in the morning, the user is awakened with gradual light guided by circadian rhythm theory. When working in the home office, a customized work setting is selected that gives task lighting more focus. Various motion sensors installed throughout the house lets the lighting follow the user. When rooms are not in use, the lights automatically fade to off.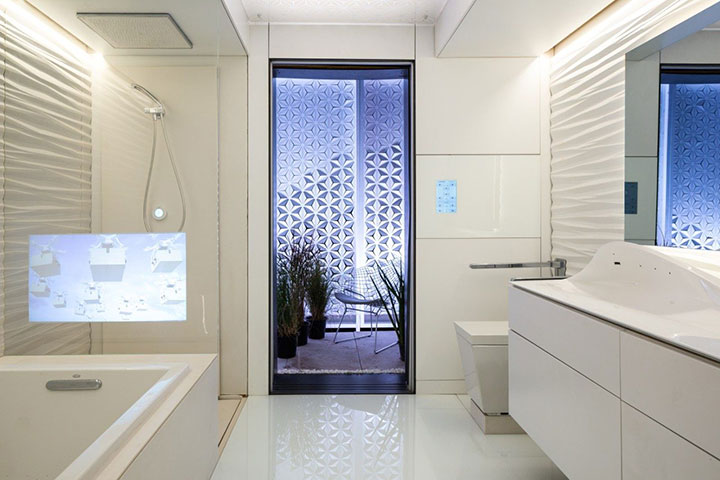 Lux meters installed in the living room and bedroom give users the option to maintain minimum light levels when rooms are in use. In the bathroom, sensors can identify the user and adjust the lights to that user's preferred settings. The house can also transform at night, synching to the music that projects from the smart wall surfaces.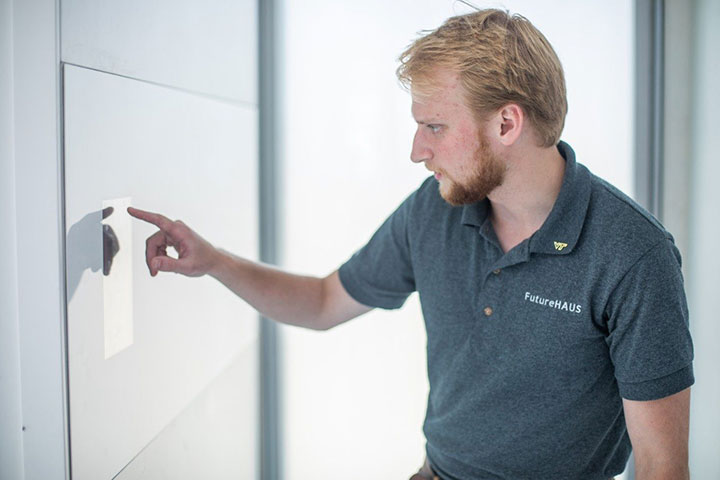 The smart controls of the lights aid our concepts for aging in place, allowing the user to easily navigate through the house and removing the burden of decision. The selective and localized lighting strategy also conserves energy effortlessly. Our team is most excited to have the versatile lighting system from Color Kinetics installed in the FutureHAUS "living lab" so we can continue to explore the opportunities for smart lighting in future housing.