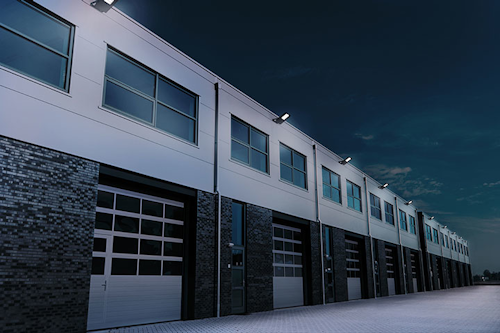 Brighten dark areas and enhance security with DuraForm – a new floodlight family from Gardco by Signify.
We have created a floodlight family that helps you stay on budget without compromising quality or performance. What makes DuraForm different than other floodlights on the market are the rugged design and wide variety of lumen ranges, optical distributions, and mounting options which make it ideal for the diverse and unique application needs of commercial customers, utilities and DOTs alike.
• Three sizes to provide the right light for your needs
• Three mounting options for a variety of applications
• Rugged construction to stand up to harsh environments
• Low profile design blends in with surroundings
• DLC Standard and DLC Premium configurations available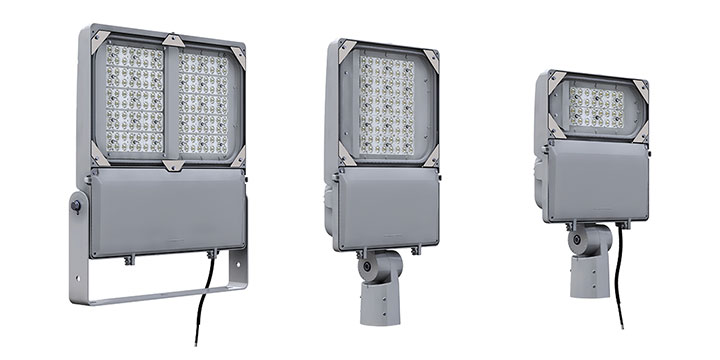 Gardco DuraForm floods meet a broad range of application needs. Configurable and easy to specify, DuraForm offers a wide variety of lumen ranges, optical distributions, mounting options, and controls choices. Accessories provide shielding to prevent light spill, reversible for customization per your specific shielding needs.
· Lumen output ranges from 2,600 – 54,600
· Efficacies up to 138 lumens per watt
· Four distributions range from tight spot to rectangular medium
· Multiple controls options range from simple to advanced
· Three standard finish options, with special finishes available
These floods are rugged enough to function flawlessly even in demanding environments, yet sleekly designed with a low profile. As an added bonus they are backed by our exclusive Service Tag, which includes quick registration, access to luminaire configurations, and spare parts identification, for assistance throughout the life of the product.
Learn more: www.gardcolighting.com/duraform