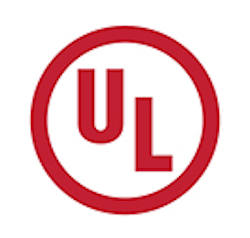 333 Pfingsten Rd
Northbrook, IL 60062
United States
UL services and expertise bring new opportunities to light.
Rapidly evolving thinking about energy efficiency and public safety – along with exciting technological advances – is driving the evolution of the lighting industry, providing greater opportunities and growing challenges. Leverage UL's safety science expertise, worldwide presence, and active involvement in the lighting industry to gain accelerated access to the global marketplace and to meet regulatory requirements.
Leverage UL's global lighting expertise in testing, certification and standards development activities.
Our testing, certification and global market access services provide efficient, cost-effective entrance to over 50 countries.
We work to build relationships with the entire lighting supply chain, including manufacturers, retailers, showrooms, designers, regulatory authorities, government agencies and consumers. UL is the only independent laboratory currently serving on the Zhaga Consortium Steering Committee, an industry group that is developing specifications to enable interchangeability for LED light sources made by multiple manufacturers.
UL meets the needs of the lighting industry so effectively because we know the industry from the inside out. Our active leadership in lighting standards development committees and industry technical task groups and our participation in global industry conferences and trade shows allow us to deepen our understanding of the ever-evolving lighting industry and to share this critical business intelligence with our customers.
In response to the high-pressure deadlines that are part of doing business in this industry, we have further enhanced our capacity to accommodate short turnaround time requests. UL's five state-of-the-art performance and energy efficiency laboratories, located around the globe, help speed the testing process. We deliver test results in just five business days for IEC's LM-79 testing and in seven days for DesignLights Consortium testing.
The breadth of our service offerings enables our customers to take advantage of cost-saving bundling offers and to eliminate unnecessary redundant testing. We help our customers meet the performance and energy efficiency requirements in support of programs such as ENERGY STAR®, California Energy Commission, DesignLights Consortium, Lighting Facts, NRCan and Zhaga. Additionally, UL regularly conducts testing to IESNA LM-79, IESNA LM-80, IESNA LM-82 and fluorescent lamp ballast testing requirements. UL's trusted expertise and network of accredited global laboratories convincingly demonstrates adherence to safety and energy efficiency standards to regulatory authorities.
We offer targeted services to meet the particular needs of every facet of the lighting industry. And businesses can easily upgrade to UL's quality services and unmatchable benefits. Our File Conversion plan allows for easy transfer of product test data from existing reports.
Request More Information
Fill out the form below to request more information about UL.
---