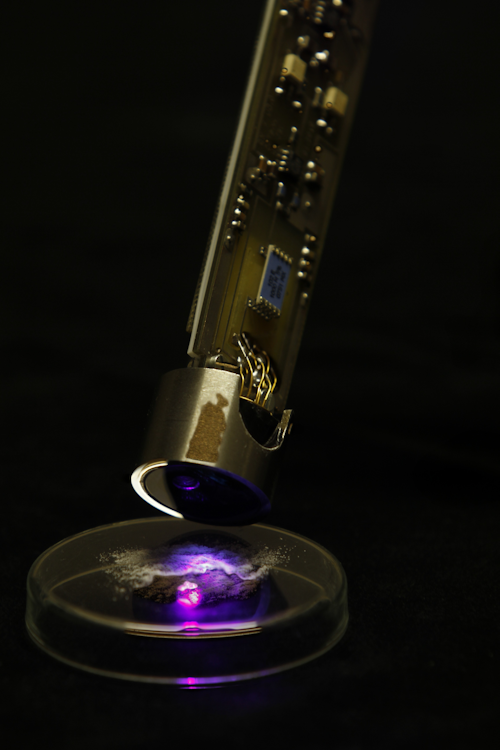 While working on scientific research projects for many years a fluorescence sensor for inline Monitoring of water has been developed in OUT e.V. This sensor, which uses the effect of auto fluorescence of micro organisms, is capable to detect a few hundred CFU per deciliter.
The prototype is steel shielded and can be attached to a test facility. It contains a high power UVLED for excitation and a photodiode with a low noise amplification for detection of the fluorescence. The detection is not specific to one species.

Possible fields of operation are water quality monitoring for the beverage industry and in water treatment area. Further research should verify the capability of monitoring ultra pure water for usage in semiconductor, health- and medical industry.
Request More Information
Fill out the form below to request more information about Biooptical Sensor.
---