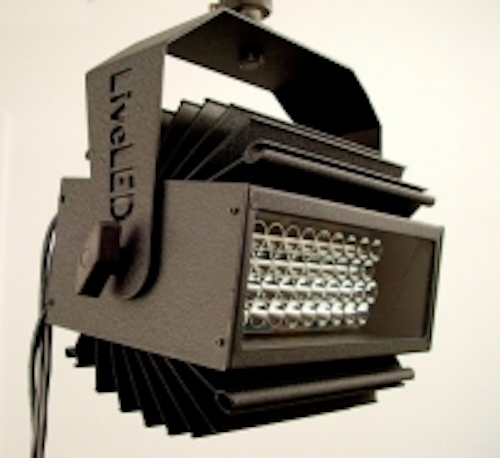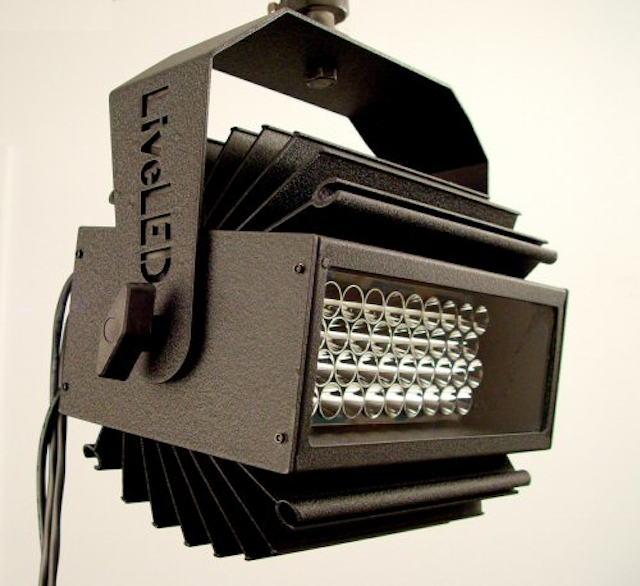 Date Announced: 27 Oct 2004
Advanced Lighting Systems, Inc., (ALSI) has announced the release of the LiveLED 100 LED fixture.
The compact, yoke mounted LiveLED 100 is designed to provide the output and performance required for production environments and the versatility and long life required for architectural installations.
The LiveLED 100 was designed primarily as a color wash cyc light with interchangeable lenses for narrow, oval and wide beam control. The 100-watt fixture achieves a 1400 lumen output using approximately 1 amp of power.
The LiveLED 100 features an integrated power supply, drivers and DMX control, eliminating the need for external components and dimmer packs. RGB color mixing allows for 16.7 million colors using either a DMX controller or onboard pre-programmed macros activated via a user-friendly rotary knob control panel.
In short, the LiveLED 100 represents a new benchmark for performance and features in the fast changing LED market.
Contact
David Hammel Director of Marketing Advanced Lighting Systems Inc. Tel. +1 320 352 0088
E-mail:dave@advancedlighting.com
Web Site:http://www.advancedlighting.com