Super Vision introduces SaVi intelligent LED lighting system
Oct 14th, 2004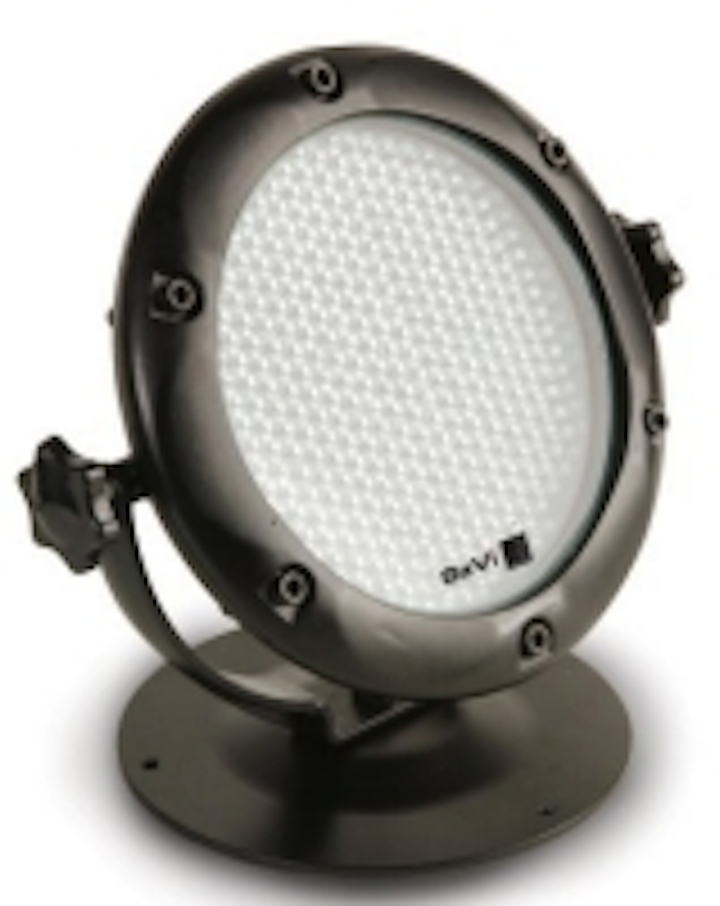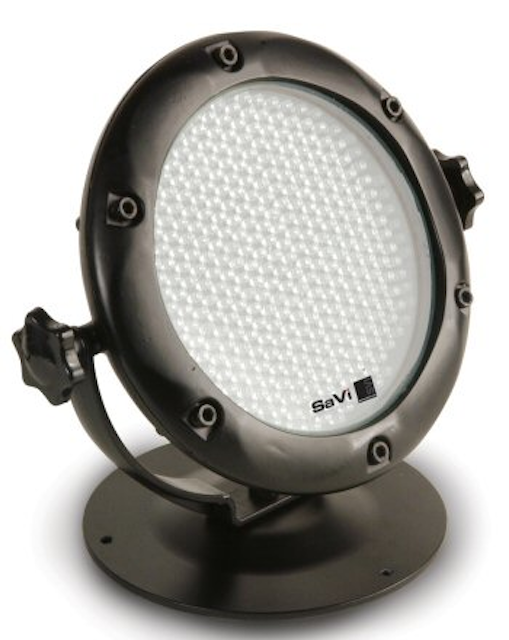 Date Announced: 14 Oct 2004
Super Vision International has introduced its new color changing LED lighting system in Las Vegas at LDI, the Entertainment Lighting Show.
The new SaVi? line of intelligent LED lighting products include architectural lighting fixtures that are designed for commercial interior and exterior applications as well as nightscape and underwater lighting applications.
The SaVi line of fixtures include:
- the SaVi Accent, a linear lighting system for coves, accent and backlighting;
- the SaVi Flood for larger scale wall washing and color floodlighting;
- the SaVi Spot (pictured) for accent lighting of smaller illumination areas, nightscapes and underwater use;
- the SaVi Tube, a visually exciting special effects linear lighting system.
"Architectural and retail lighting is being revolutionized," said Mike Bauer, vice president of sales and marketing. "Through the use of new RGB and high flux white LED technology and state-of-the-art digital control systems, SaVi offers the architect or lighting designer a complete line of products that are easy to install, program and use."
Contact
Super Vision International, Orlando Richard Heiner Tel. +1 407-857-9900, x211
E-mail:rheiner@svision.com
Web Site:http://www.svision.com