Small SMT package brings advantages to Dorado 1 Watt LEDs
Dec 9th, 2004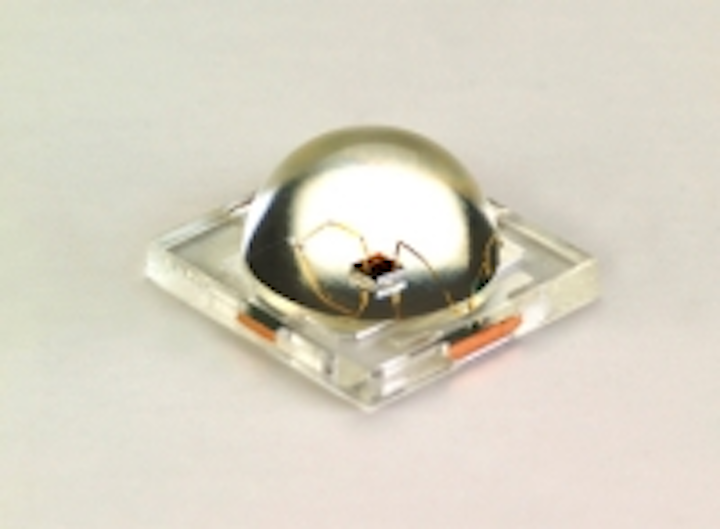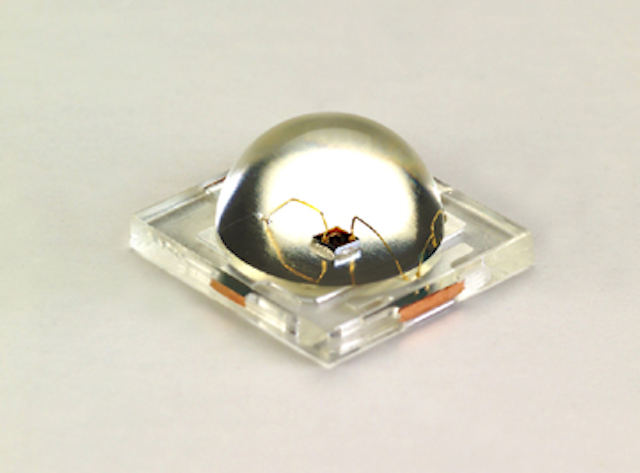 Date Announced: 09 Dec 2004
Marktech Optoelectronics today announced the availability of its newest addition to the Dorado High Power LED family.
The new Cotco High Power Dorado features the smallest One Watt footprint in the industry. Available in White, Blue, Green, Red and Yellow these One Watt LEDs offer exceptional reliability and are ideally suited for illumination applications.
High efficiency InGaAlP and InGaN technology make these devices well-matched to meet the demands of automotive and outdoor applications.
The Dorado can also be utilized for interior and exterior architectural lighting, entertainment and decorative lighting, landscape lighting, backlighting, automotive signal lighting, display and task lighting and an ever expanding array of signage applications.
The Dorado One Watt is designed to operate at forward currents from 300-450mA with a luminous output of up to 45 lumens.
This series also features a unique 7.0x7.0 mm molded lens package with an exposed pad design that generates excellent heat transfer and enhanced thermal performance resulting in a longer product lifespan. This design offers consistency and reliability and greatly decreases vibration and shock failures common in traditional light sources.
The Dorado enables greater flexibility as it is specifically designed for implementation into SMT assembly equipment infrastructure. Users do not need to purchase additional equipment because the Dorado is designed to use solder reflow equipment and adapt to existing production systems.
While being the most cost-effective, high lumen one watt output LED on the market today, Dorado's ease of installation, competitive cost and superb brightness will make it an essential product for architects, manufacturers, engineers and designers.
Features
· 7.0 x 7.0mm Molded Lens Package
· Viewing Angles ranging from 70º - 140º
· Exposed pad design for excellent heat transfer
· High Luminous Efficacy
· Low Thermal Resistance
· Operating Temperature range from -20 ~ +80
· Colors in Production: White (X=.30, Y=.31), Blue (465nm),Green (520nm), Yellow (591nm) & Red (633nm)
Pricing and Availability
Volume pricing for the Cotco One Watt Dorado Series starts at $1.99/10K depending on color and is currently available through Marktech.
Contact
For more information on these or any of our other LED or LED Driver products contact Marktech Optoelectronics at 120 Broadway, Menands, NY 12204 Phone: (800) 984-5337 FAX: (518) 432-7454 email: info@marktechopto.com
E-mail:c.daley@marktechopto.com
Web Site:http://www.marktechopto.com