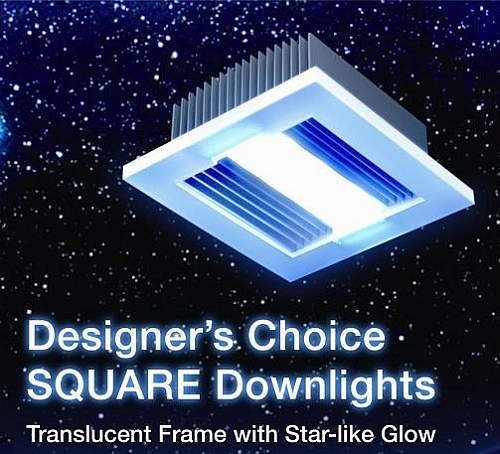 (Taipei) ALT (Aeon Lighting Technology) has recently launched the ALTLED Uniqube SQUARE downlights. The Uniqube series is categorized in the Orion series as they are recessed downlights with superb heat dissipation technology that will guarantee product and lighting quality. The ALTLED® Uniqube is the brightest luminaire-in-one downlight in the market, featuring pure aluminum heat sink built into the fixture. Its translucent frame emits colored lights according to preferred color; when turned on, the main lighting will shine brightly whilst the frame around it will glow faintly in the back, creating a beautiful and nebula-like effect. This product is perfect for boutique lighting or luxury homes.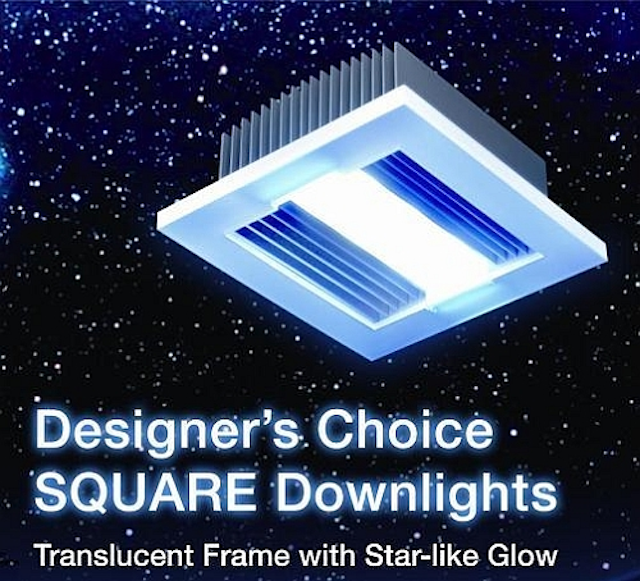 Aeon Lighting will feature ALTLED Uniqube square downlight at LightFair

Uniqube series -- 2", 4", 6" square downlight

The Design
The ALTLED® Uniqube series is a white square-shaped recessed downlight with options of 2 to 6 inch apertures, depending on the application. The ALTLED® Uniqube is unique because it is designed to be understated luxury lighting. It quietly emits quality light with a sleek exterior design with an option of faint radial-glowing frame (color options available), creating a nebula-effect. The Uniqube is categorized under the Orion Series, which symbolizes brightness and reliability, a reflection of the notable constellation in the night sky by the same name.

The Structure
The unconventional luminaire-in-one downlight features high quality construction and state-of-the-art, patent-protected heat dissipation design with pure aluminum fins built into the fixture to allow massive heat sink functions. The chipsets are from top manufacturers such as CREE and Osram. All this will provide long product life and guarantee reliable and quality lighting.

The Performance
Combining ALT's patented heat dissipation technique and power driver skills, and partnering with top chipset manufacturers will ensure the longevity and stability of the product. For the 6-inch model, lumen output reaches up to 6000lm with 91 lm/w, twice higher than other 6-inch conventional downlights. Color temperature ranges from golden-toned 2200K to bright true white at 10,000K. High CRI option also available.

The Application
The ALTLED® Uniqube is especially designed for new or renovation projects on luxury venues requiring high brightness. The 2-inch Uniqube can replace traditional MR16s while the larger 6-inch Uniqube may replace AR111 duos, trios and even quads (if preferred). The new square-shaped and elegant design is a one-piece that can efficiently replace lighting fixtures and provide interior designers a younger and more modern option.

For more information on this new product, please contact our ALT representatives at info@aeonglighting.com.

About Aeon Lighting Technology
Aeon Lighting Technology (ALT) is a leading high-power LED manufacturer that focuses on precision and quality. ALT has acquired hundreds of patents, including state-of-the-art heat sink technology and has been awarded numerous international awards, including M Technology Award (2009), iF Product Design Award (2010), Red Dot Design Award (2011), and Good Design Award (2012). ALT has also passed international safety certifications such as Energy Star, DLC, UL, ETL, CE, PSE, C-TICK, LVD, FCC, TÜV, etc. ALT's team of designers, engineers and sales strive for perfection and provide premium quality products and service for customers worldwide.

Contact:

Aeon Lighting Technology (ALT)
+886-2-8226-1289 EX.3002

E-mail:

Web site: