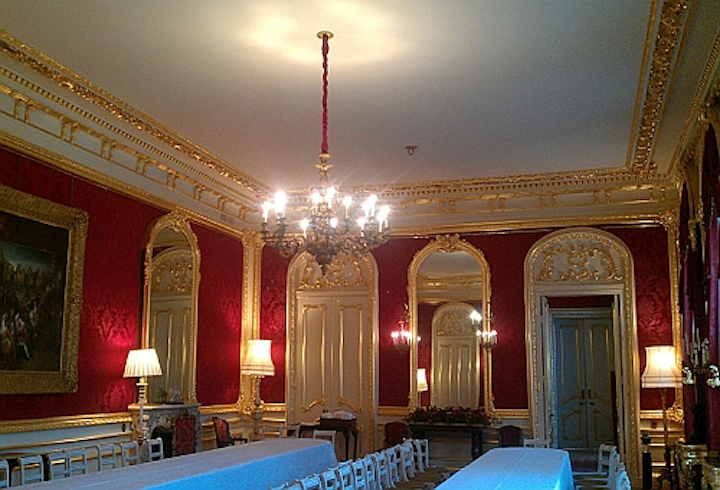 LED Lighting for British Royalty

(Taipei) When it comes to quality and safety, ALT puts priority over the two above all else. Therefore it comes as no surprise that even the Queen of England opted for ALT's products. About 1,100 pieces of ALTLED® Metis dimmable chandeliers in warm white are installed in a Grade 1 Listed building in Central London next to Buckingham Palace, Lancaster House.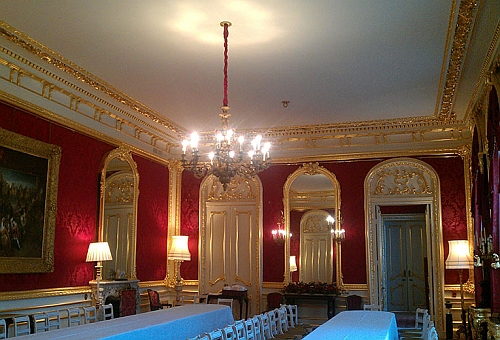 Aeon Lighting Technology's ALTLED dimmable chandeliers installed in London's stately Lancaster House

Lancaster House was used during the London 2012 Summer Olympic as a very important hospitality venue for visiting Heads of State, Ambassadors, VIPs and delegates. The royal venue required a powerful light in a candle shape that was elegant and discreet to complement the crystal chandeliers hanging in all of the state rooms and corridors, which immediately rules out many light bulbs that were either too large or could not deliver the required brightness. Dimmability was also a factor in some of the rooms which held state banquets and meetings for Heads of State, political leaders and world diplomats.

When asked why ALT products were chosen, ALT's distributor in UK said, "ALT chandelier light is practically the best there is and was chosen because of technical superiority, color consistency and beam angle over all others. It was also a question of trust. We have been providing the Foreign and Commonwealth Office with LED product for over 4 years."

Likewise, besides providing the best quality LED lighting products, ALT also strives for exceptional service and maintaining a good relationship with long-term partners. A solid foundation of trust is built between ALT and its customers and distributors by always putting their best interest at heart. ALT's long-term business partners also understand and believe in ALT's mission and philosophy of making the world a better place with better and greener lighting products. Other successful cases of ALT include luxury hotels and high-end boutique shops such as the Ritz-Carlton and Cartier. When you think of premium lighting, think ALT.

About Aeon Lighting Technology
Aeon Lighting Technology (ALT) is a leading high-power LED manufacturer that focuses on precision and quality. ALT has acquired hundreds of patents, including state-of-the-art heat sink technology and has been awarded numerous international awards, including M Technology Award (2009), iF Product Design Award (2010), Red Dot Design Award (2011), and Good Design Award (2012). ALT has also passed international safety certifications such as Energy Star, DLC, UL, ETL, CE, PSE, C-TICK, LVD, FCC, TÜV, etc. ALT's team of designers, engineers and sales strive for perfection and provide premium quality products and service for customers worldwide.

Contact:

Robin Fu - Aeon Lighting Technology (ALT)
+886-2-82261289 ext # 3002

E-mail:

Web site: