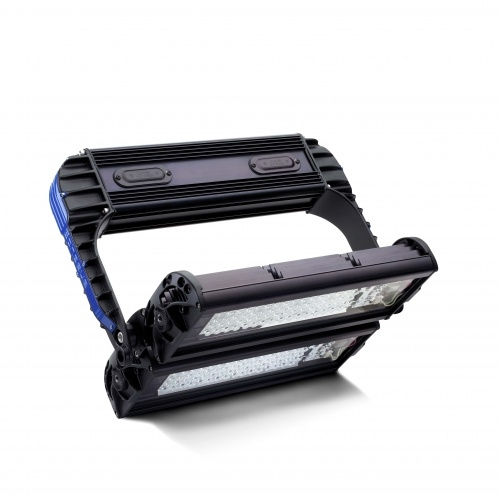 New lighting systems expected to reduce energy consumption by 70% and dramatically improve lighting quality

SYRACUSE, NY -- The University of Massachusetts Amherst, along with Global Spectrum, one of the nation's leading public assembly facility management companies, announced a series of upgrades to the William D. Mullins Center including the installation of a new LED lighting system from Ephesus Lighting. The announcement of the new lighting solution was made by Brian Caputo, assistant general manager/director of operations of the Mullins Center and Mike Lorenz, President of Ephesus Lighting, Inc.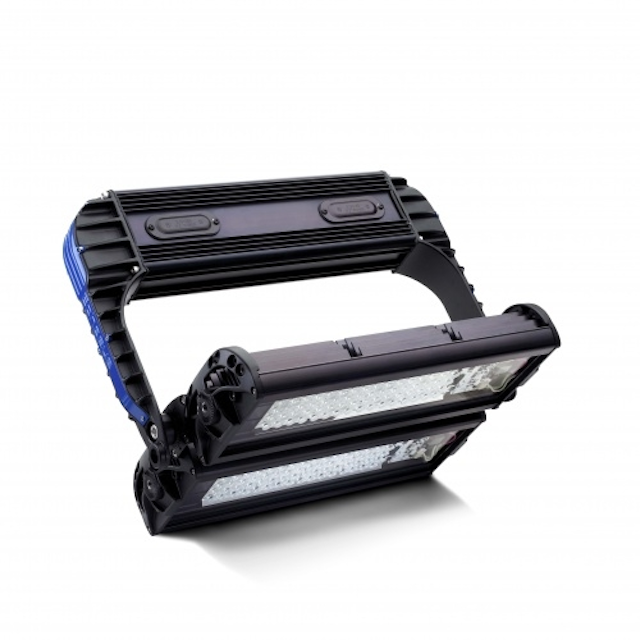 UMass Amherst replaces HID lights with Ephesus LED system for sports arena lighting

Ephesus Lighting will replace the existing HID (high intensity discharge) lighting with its revolutionary new LED sports lighting. It is projected to cut the venue's energy costs by up to 70 percent for while improving lighting quality immensely. Fans in the Mullins Center or watching Mullins Center events on HDTV will have a brighter, sharper view of the performance. The more sophisticated technology will also increase the opportunities for the Mullins Center to host other events.

Other renovations of the 10,000-seat multi-purpose entertainment and sports venue that will enhance the fan experience include new upholstery for 3,594 seats and cup holders for 7,705 seats.

"These building enhancements are going to take our fans' experience to a new level" said Mr. Caputo. "Our new partnership with Ephesus Lighting plus upgraded seats and cup holders will jump-start the 2014 sports season."

The new system provides an impressive 152 FC's (foot-candles) of lighting for hockey and 148 FC's for basketball. The light uniformity ratio was previously not within recommended limits for NCAA basketball broadcasts but is with the Ephesus lights, providing a maximum to minimum ratio of 1.24:1 when lit for basketball. As an added bonus the Mullins Center can expect 10-years of maintenance free lighting as light bulb changes are a thing of the past and LED lights maintain their quality by up to 90% over 10-years.

"We commend the University of Massachusetts Amherst and Global Spectrum, for seeing the future," explained Mr. Lorenz. "LED is the natural evolution of arena and stadium lighting for many reasons, but most importantly, it provides an optimal stage for events, players and fans. LED makes sense for the owner who wants the payoff from a long-term investment; the facility operator who wants flexibility and reduced maintenance and operating expenses; and the team who wants reliability and the optimal venue for their fans."

Ephesus manufactures the brightest LED on the market and is the only arena designed lighting solution that is certified under Design Light Consortium's (DLC) quality, performance and energy efficiency requirements. The DLC certification enables facilities to receive energy incentives from utility providers.

Since lighting the first sport arena with LED in North America in 2012 Ephesus Lighting has created LED lighting solutions for more than 20 sports and entertainment venues all across North America including: the War Memorial Arena in Syracuse, NY; the Broome County Veterans Memorial Arena & The Forum Theater in Binghamton, NY; the Webster Bank Area in Bridgeport, CT; the BMO Harris Bank Center in Rockford, IL; the Ricoh Coliseum, in Toronto; The Ryan Center at the University of Rhode Island; and more.

About Ephesus Lighting
Ephesus Lighting Inc. is a US-based company that manufactures high-output LED lighting solutions for challenging applications in the industrial and sporting markets. Ephesus is focused on innovating advanced LED solutions that will enrich and illuminate the world, by creating brighter, more vibrant and more sustainable environments.

For more information, follow us on Twitter @EphesusLighting.

For information on upcoming events at the Mullins Center, visit www.mullinscenter.com.

Contact:

Ephesus Lighting
+1-315-579-2873

E-mail:

Web site:

www.ephesuslighting.com

Submit new products, case studies/projects, and other press releases at http://www.ledsmagazine.com/content/leds/en/addcontent.html and http://www.ledsmagazine.com/content/leds/en/iif/add.html.