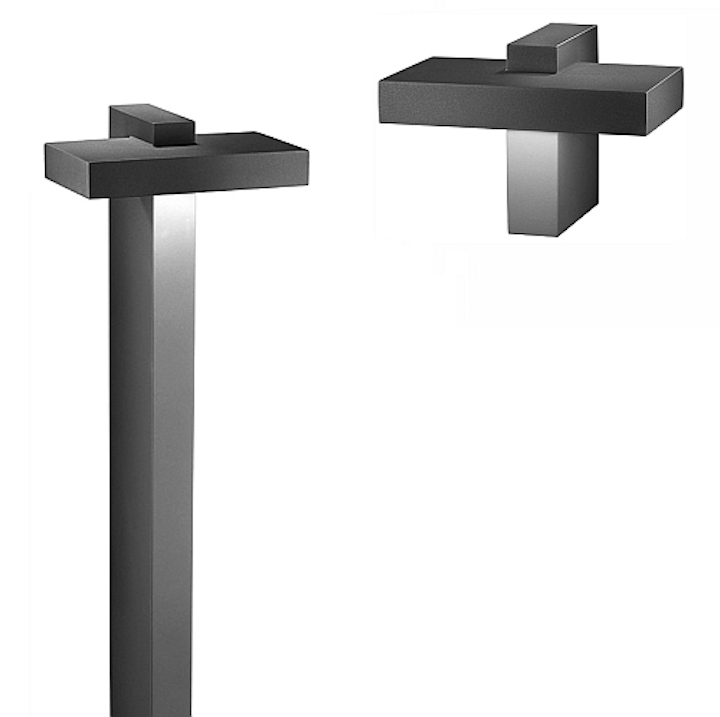 New Product Introduction: AVANGARDO 2 -- Four new LED wall luminaires and companion bollards for exterior and interior settings.

Product Design: Johannes Tomm, German Industrial Designer

Manufacturer: HessAmerica, U.S. subsidiary of Hess GmbH Light + Form of Germany.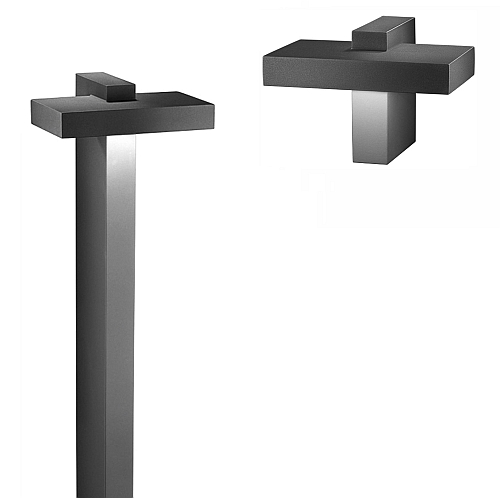 HessAmerica features LED wall luminaires and bollard lights at LightFair

Product Applications: AVANGARDO 2 luminaires accent interiors and outdoor areas with simple architectural styling and crisp LED illumination. Suitable applications include buildings, exterior pathways, and outdoor patios found on corporate campuses, universities, malls, and upscale venues for retail, hospitality, and entertainment.

Product Description: The AVANGARDO 2 Collection of LED wall luminaires and low-level bollards includes Fidenza, Genua (shown), Padua, and Carini. Each model captures the essence of simple geometric forms to deliver an elegant, yet understated luminaire that enhances a variety of architectural styles. The energy efficient LED light engines consume minimal power, ranging from six to twelve watts and provide a long service life. The LEDs are available in warm white or neutral color temperatures.

Fidenza and Genua share similar forms, employing rectilinear planes as the foundation of their appearance. Fidenza emphasizes planar shapes as vertical elements, while Genua stresses a horizontal orientation. The bollard shafts and wall brackets on both models echo the luminaire styling for a cohesive overall appearance.

Padua employs a simple cylindrical shape as the luminaire body. Concave detailing on the bollard shafts and wall brackets cradle the luminaire in a symbiotic relationship. The blend of circular and linear detailing combines to seamlessly integrate into contemporary architecture.

The spherical influence is emblematic of Carini. The matte acrylic luminaire sphere juxtaposed against a rectangular backstop of the bollard shaft or wall bracket is both contemporary, yet nostalgic.

The AVANGARDO 2 luminaires are human-scale and well suited for intimate spaces where understated styling enhances the architecture. The luminaire series features integral electronic LED drivers for ease of installation.

Construction and Finishes: AVANGARDO 2 housings utilize a combination of cast, extruded, and fabricated aluminum in the luminaire construction. Bollard shafts are extruded 6061 aluminum. All hardware is concealed and stainless steel. Lenses may be clear tempered glass or acrylic depending on the model.

The Fidenza, Padua, and Carini luminaire employ 6 high-power LEDs and have a power consumption of six watts. Genua uses 12 high-power LEDs for a total power consumption of twelve watts.

Standard colors are matte silver grey metallic, dark grey, or graphite grey. Special colors available on request. All hardware is stainless steel.

Ordering Information: Literature and specifications for the AVANGARDO 2 series or other original European-design outdoor architectural lighting products are available by contacting authorized HessAmerica professional independent lighting sales representatives at www.hessamerica.com/About_us/Representative/.

Contact:

HessAmerica
+1-864-487-3535

E-mail:

Web site: