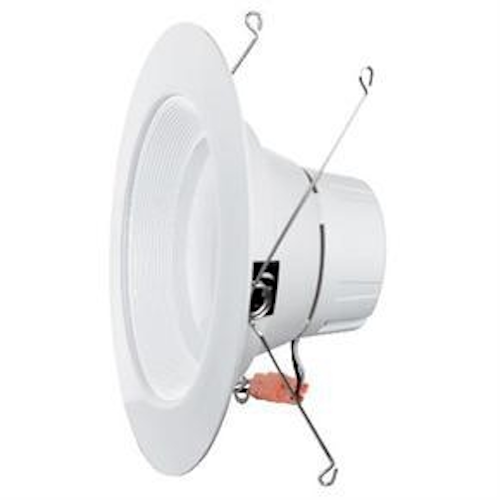 Brooklyn, NY Sunlite, a division of Sunshine Lighting is demonstrating the ease of installation of their new Advanced LED Retrofit Recessed Kits at the National Hardware Show. The Sunlite Advanced Recessed LED fixtures and kits allow retailers to provide energy saving solutions to the growing demand for retrofit recessed LED lighting. The easy to install Advanced LED Retrofit Recessed Kits are an addition to the MKS Advanced LED recessed series, a line created especially for new construction.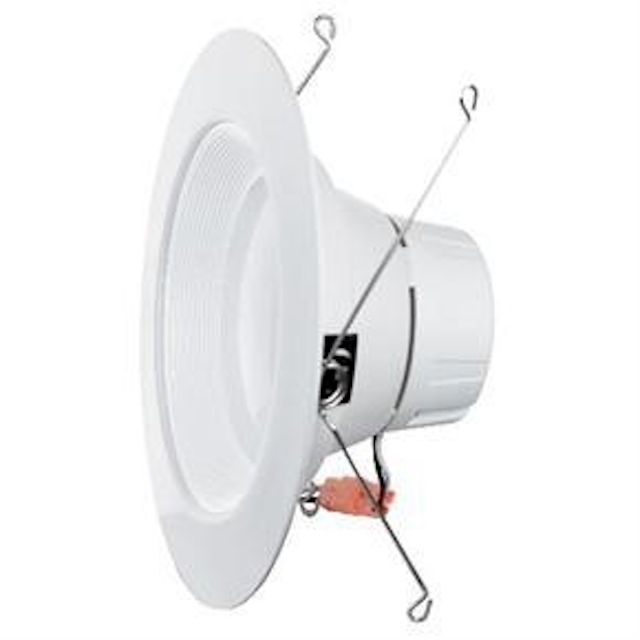 Sunlite LED downlight retrofit kits deliver up to 1180 lm
The MKS Advanced LED Retrofit Recessed Kits are a super-efficient lighting line that achieves terrific light output and warm white color with low wattage consumption. These recessed kits, deliver up to 1180 lumens, reduce energy and operating cost by 80% and require virtually no maintenance. They are ideal for general illumination in homes, retail stores, offices, restaurants and hotels with recessed lighting.
Advanced Recessed LED Retrofit Fixtures
Sunlite's energy efficient Advanced LED Retrofit Kits are compatible with most 4", 5" and 6" recessed cans. They are easy to install and offer a nice warm white light output; they are dimmable and last up to 40,000 hours. Each retrofit kit comes with a standard medium base ED26 adapter, and retrofits into most 4", 5" and 6" recessed housings using the included spring clips. The kits feature Nichia LEDs, heat sink, and premounted lens baffle and trim ring. They are easy to install and change out can be accomplished in minimal time. They are available in two versions:
4" Round 8 Watt Medium (E26) Base 550 lumens 40,000 hours CRI 80 3000 K
5" to 6" Round 19 Watt Medium (E26) Base 1180 lumens 40000 hours CRI 80 3000K


Sunlite's retrofit kits provide outstanding white light, with low maintenance and energy savings to owners. Consider changing out the traditional incandescent recessed trims with Sunlite's retrofit kits in high energy use areas throughout an entire home or business Or change out the halogen, compact fluorescent recessed for reduced energy bills and a brigher light output. The MKS LED recessed fixtures outperform the traditional compact fluorescent or incandescent recessed. They consume much less energy while providing a crisper and brighter warm white light that last over 20 times longer.

Sunlite offers a complete line up of LED fixtures and lamps for hardware stores, electrical supply houses, lighting showrooms, and other retailers that want to expand their lighting offering. The Sunlite brand is trusted by contractors, homeowners and businesses transitioning from incandescent to LED lamps nationwide.

Energy Star Qualified, UL, ETL
The MKS Advanced retrofit LED downlight kits are Energy Star certified and are UL listed; they are tested to perform by providing for fixture to fixture color uniformity.

About Sunlite Manufacturing
Brooklyn, New York based Sunlite is a division of Sunshine Lighting. Today Sunlite markets compact fluorescent, linear fluorescent, incandescent, HID, metal halide, halogen, decorative, miniature, specialty, stage-studio lamps, and LED lamps. The Sunlite line also includes a full line of indoor and outdoor household lighting, commercial fixtures and the MKS Advanced LED line of recessed lighting. Sunshine Lighting is a member of the American Lighting Association. Both Sunshine Lighting and Sunlite are located at 744 Clinton Street, Brooklyn, NY 11231.
Contact:

Sunlite, a division of Sunshine Lighting
+1-800-605-2852

E-mail:

Web site: