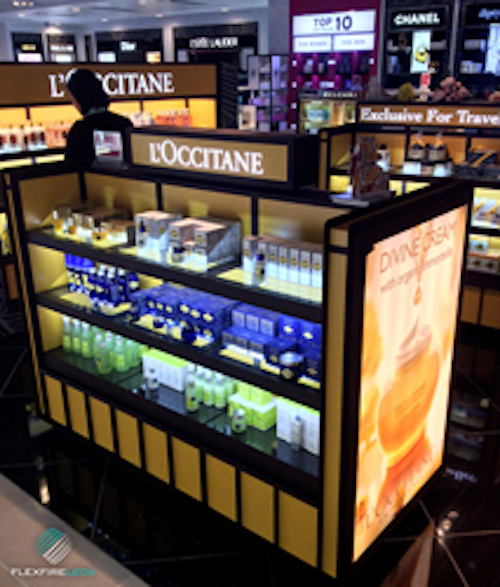 Flexfire LEDs has addressed this growing demand for premium lighting products with the development of its new UL Listed UltraBright™ High CRI Series LED Strip Lights.

Santa Ana, CA -- In keeping with its commitment to providing innovative LED lighting solutions, California-based Flexfire LEDs has announced its new UL Listed UltraBright™ High CRI Series LED Strip Lights. Designed to meet today's higher lighting quality standards, this new line measures >93 on the color rendering index, fortifying the company's reputation for delivering cutting edge technology at consumer-friendly prices.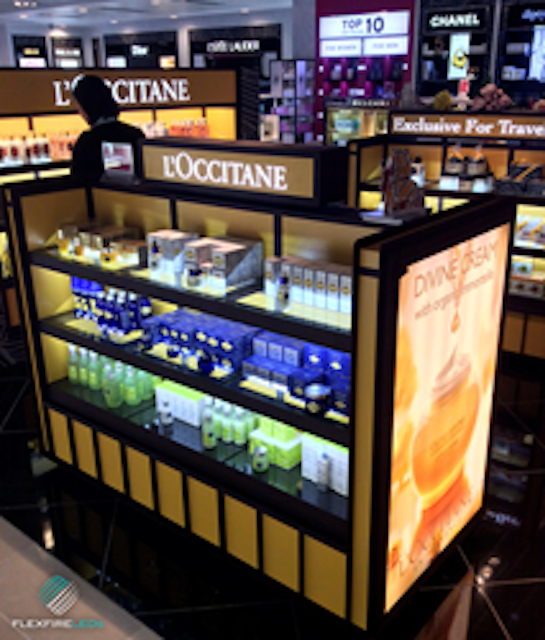 Flexfire LEDs' LED strip lights achieve 93 CRI

CRI, or color rendering index, is the standard measure of a luminaire's ability to accurately render a specific color spectrum in comparison with a perfect reference source at a given color temperature (i.e. daylight). Simply put, if you direct the light onto a particular object, how natural do its colors look?

Testing for CRI is a complicated process, requiring specialized machinery designed specifically for this purpose. Lamps are tested in terms of how they render eight basic colors (or "R values"), termed R1 through R8. A score from 0-100 is given for each color, and these eight numbers are then averaged to determine the lamp's overall CRI rating. Those measuring above 90 are generally considered highly effective at rendering natural color; for a practical understanding, many of the traditional fluorescent lights that people consider "harsh" or "artificial" measure in the 60-70 CRI range.

LED lighting is the established industry leader in energy efficiency, and advanced technological development means LED products are now available at dramatically lower prices than even just a few years ago. This dynamic is driving a worldwide shift to LED lighting, one that is further accelerated by government regulations such as those found in California's Title 24.

Established by the State's Energy Commission, Title 24 addresses a number of energy efficiency standards, particularly those having to do with lighting. To be classified as "High Efficacy" and thus qualify for utility rebates and other advantages, all permanently wired LED fixtures installed in California residences either during remodeling or new construction must have a CRI of 90 or above. Title 24 went into effect in January 2014, joining the well-published U.S. ban on standard 60-watt and 40-watt incandescent bulbs to further push consumers toward LED lighting as an attractive, efficient alternative.

"High CRI" is thus quickly entering the consumer vocabulary, from do-it-yourself home remodeling projects to international airport installations. This simple upgrade produces dramatic results -- products with a lower CRI impart a dull, lifeless feel, while higher CRI lamps fill any space with vivid, natural color. Think about what this means for a grocery store's produce section. How about shopping malls and even small retail stores, with their endless need to present colorful goods in the most appealing way possible?

Flexfire LEDs has addressed this growing demand for premium lighting products with the development of its UltraBright™ High CRI Series LED Strip Lights. A recognized leader in this segment, Flexfire LEDs uses an in-house spectrophotometer to independently measure the CRI of its LED strip light products, thus ensuring consistent quality control. This demonstrates the company's integrity and commitment to exceptional customer service, hallmarks of its rise within the LED lighting sector.

About Flexfire LEDs
Based in Santa Ana, California, Flexfire LEDs, Inc. provides high quality, UL Listed architectural LED lighting products and accessories
for industrial, commercial and residential applications. Its entire team believes in promoting sustainable practices wherever possible, and is committed to supporting the ongoing transition to LED lighting as part of this belief. Flexfire LEDs aims to achieve this by providing
outstanding customer service and comprehensive educational material on its website. All of its products are backed by a minimum 2-year warranty, with some offering warranties up to 10 years. The company is proud of its reputation in the lighting industry, having worked with clients such as NASA, Disney Design Studios, and Delta Airlines.

Contact:

Shaun P. Stakem - Flexfire LEDs
+1-925-273-9080, ext. 104

Web site: