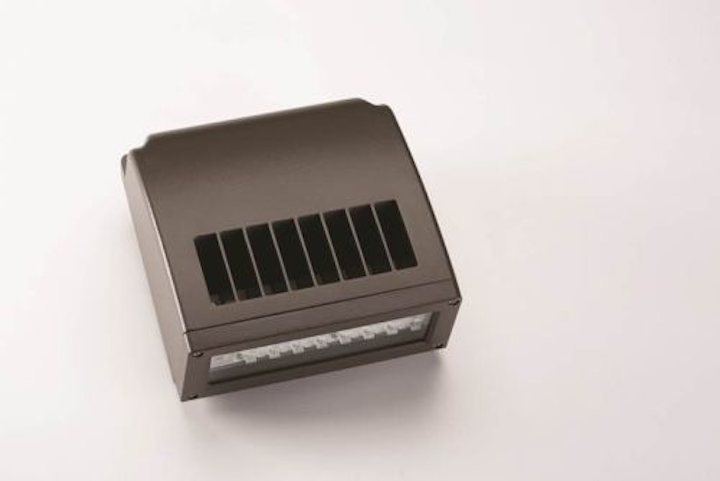 WPS and WPL Models Deliver Big Lighting in a Small Footprint

Mentor, OH -- EYE Lighting International, a leading manufacturer of lamps, luminaires, controls and related lighting systems, has announced the availability of two new LED Wallpacks. The WPS delivers up to 4,000 lumens, and the WPL delivers up to 7,000 lumens in compact housings that measure 7"x7"x4" and 8"x10"x4" respectively.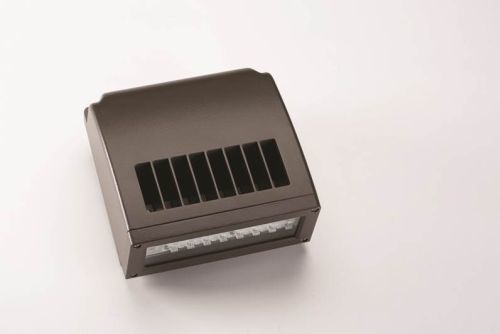 EYE Lighting offers new LED wallpacks featuring 4000K and 70 CRI

The 25 Watt and 50 Watt WPS features 4000K color temperature, 70 CRI, and weighs just 4 pounds. The 50 Watt and 75 Watt WPL features 4000K color temperature, 70 CRI, and weighs less than 10 pounds. Both models exceed 80 lumens per watt efficacy and deliver a forward throw asymmetric beam pattern. They are UL Listed with a 5 year warranty.

Lighting designers and specifiers will find the stylish, compact but rugged design appealing, and contractors will discover easy installation and maintenance. The LED light source will provide years of energy savings. EYE WPS and WPL LED Wallpacks are ideal for any area where safety and security are a priority: schools, retail stores, offices buildings, warehouses, municipal buildings, and many other applications.

About EYE Lighting International
EYE Lighting International is a leading provider of lighting products with more than 22 years of innovation in lighting technology. EYE Lighting manufactures technically superior products featuring solid-state LED luminaires and High Intensity Discharge (HID) lamps. The products are specified by lighting designers, utilities, municipalities, and energy service companies, and are used in commercial and industrial applications and for sports and infrastructure lighting. EYE Lighting's products provide superior quality, reliability, excellent color rendering, and long-life. Every day satisfied customers use EYE-brand products to conserve energy use, reduce maintenance, and meet their sustainability goals.

Contact:

EYE Lighting
+1-888-665-2677

E-mail:

Web site:

www.eyelighting.com
Submit new products, case studies/projects, and other press releases at http://www.ledsmagazine.com/content/leds/en/addcontent.html and http://www.ledsmagazine.com/content/leds/en/iif/add.html.