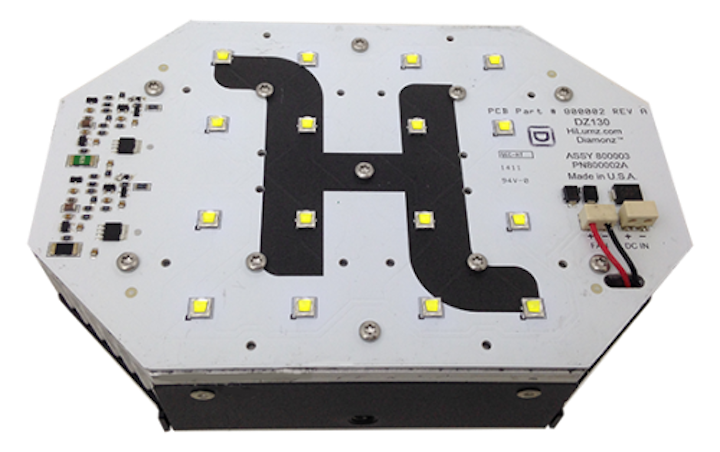 Enhanced design, higher quality and lowered electricity and maintenance costs among benefits to customers.

CUMMING, Ga. -- HiLumz USA LLC (formerly Lumax Systems LLC), a U.S. manufacturer of LED Lighting and Retrofit Solutions announced today that production of its 2nd Generation Diamonz® Retrofit Kits has begun in the United States. Designed to retrofit commercial and industrial 100 Watt to 1,000 Watt light fixtures, HiLumz customers keep their existing fixtures and simply replace the bulb and ballast with an LED solution. Primary applications for the 40 Watt to 360 Watt LED retrofit kits include lighting of parking lots, street lights, warehouse high bay fixtures, wall packs, garage and gas station canopy lights and commercial flood lights. Virtually 95% of the high intensity light fixtures in use today are candidates for the Diamonz LED retrofit.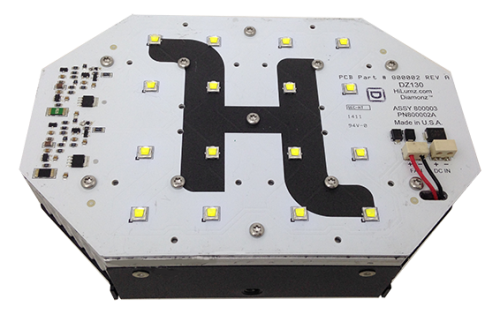 The company has re-engineered the Diamonz technology to include enhancements in circuit design, latest LED technology utilization, greater flexibility in mounting options, maximum active cooling and improved optics. Intelligent control and monitoring of the retrofit kits for maximum energy reduction is readily available.
The company's President, Mike Foody, stated, "We are very excited to announce this launch of production in the USA. This affords our customers an even higher quality product than our 1st Generation retrofit kits, while lowering prices and improving delivery time."
Chuck Rigby, Executive Vice President, further added, "Savings for our customers are multifold. They eliminate the cost of a new fixture; electricity savings are typically 60-70% and LED lifetimes of over 130,000 hours provide a dramatic reduction in maintenance costs."
With HiLumz® brand installations across North America and the Caribbean, HiLumz USA is now preparing for expansion into South America, Oceania and EMEA. Mr. Foody elaborated by saying, "Our move to production in the USA has greatly increased our capacity to serve an ever widening market. Overseas channel partners and their clients demand quality products, and our 'Made in the USA' Diamonz technology provides precisely what they demand."
About HiLumz USA:
HiLumz USA LLC is a Georgia-based, U.S. Manufacturer of LED Lighting and Retrofit Solutions primarily serving the commercial and industrial marketplace. They specialize in the production of the HiLumz® Diamonz® Retrofit Kit. The kits provide commercial and industrial customers with an LED solution for their existing Metal Halide, High Pressure Sodium or High Intensity Discharge (HID) fixtures. HiLumz USA LLC is a privately held company and is headquartered in Cumming, Ga.
Contact:
Jennifer Morris - HiLumz


+1-770-888-8338