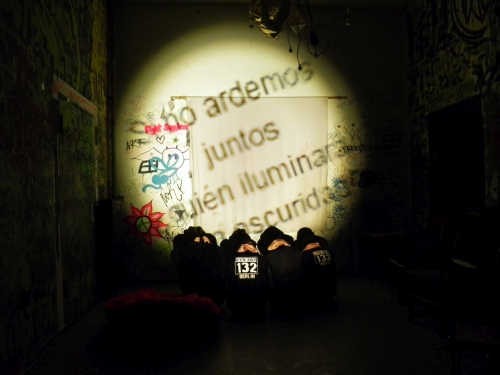 Concord is pleased to be supporting Light School at the Surface Design Show, 10-12 February 2015. Following its successful launch last year, Light School is back to educate and influence architects and designers about light. On Stand LS438 Concord will be showcasing its ground-breaking Concord Beacon range and demonstrating the capabilities of light through images from the One Beam of Light initiative.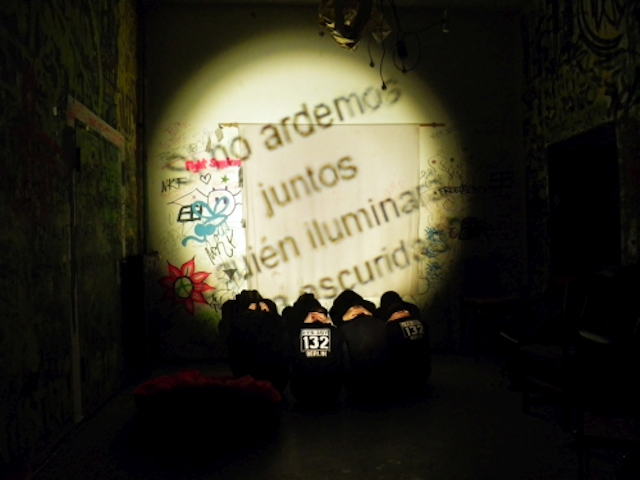 Havells Sylvania's Concord lighting will demonstrate Beacon LED projector with 'One Beam of Light' project

The aim of One Beam of Light was to inspire and engage people interested in lighting, by using crowd-sourced imagery to create a stunning collection of pictures, which focus on a single source of light.

To help inspire participants who contributed to the One Beam of Light project, Concord donated a variety of its latest LED Beacon Projectors to aid in the creation of their images and these luminaires will be on the Concord stand at Light School. Concord has a strong heritage in museum lighting, with its Beacon Muse luminaire found in museums around the world. The Beacon Projector continues this success and the One Beam of Light initiative was developed as a way to support the launch of its three models; Framing, Iris or Gobo.

The Framing version has four adjustable arms to allow the beam to be customised and shaped into square, rectangular or irregular forms. If a beam angle of ten degrees is required, then the Iris version is the perfect option. This can be used to create a circular beam to allow smaller objects to be pin-pointed with light. With the Gobo version any image, pattern or logo can be projected with the use of a steel or glass Gobo and to give even more flexibility, photographic images or wording can also be printed onto acetate. The significance of this is that, as LED technology does not push heat through its lens, unlike halogen or CMI, any acetate can be used and it will not melt. Acetates can also be changed quickly making them perfect for retail environments where new offers or urgent sales of slow moving specific product ranges need to be highlighted.

The new Beacon Projector's lens frames light accurately around paintings without spilling light over the edges. Also, the Beacon Projector has an integral adjustable lux level feature that reduces the effect of artificial light on any exhibit or artwork. The high colour rendering index (typically Ra95) also ensures objects are shown with clarity and in a natural light.

Internationally recognised lighting design practices submitted their work to the initiative, including BDSP, DPA Lighting Consultants, AECOM and Klaasen Lighting Design amongst others. Whilst entries were received from France, Spain, Italy, Germany, The Netherlands, Greece, Russia, USA, Mexico, Brazil, Chile, Venezuela, Singapore, Taiwan, Australia and the UK. Visitors to Concord's stand will see a selection of the artwork and discover the full potential of light.

For more information on Concord, visit www.concord-lighting.com.

About Concord from Havells Sylvania
The Concord brand is part of the Havells Sylvania Group and is one of Europe's most respected Architectural lighting brands for Retail & Museum Lighting. With a strong manufacturing base in the UK, Concord is renowned for its strong design ethos, high technical performance and aesthetic form. Concord focuses on bringing lighting solutions to meet the needs of architects and lighting designers.

Concord's innovative portfolio is one of the most comprehensive on the market, encompassing track and spot, downlights, ambient lighting, recessed and linear solutions for a variety of application segments. Concord provides segment specific lighting application advice; and the entire product range is underpinned by in-house technical expertise, from optical system design through to photometric measurement and testing.

Concord's best in class range of LED luminaires have won many prestigious design awards and industry accolades in recent years. During 2013, Concord Glace has won the Best Interior Luminaire at the Lighting Design Awards and been a finalist at the Lux Awards and the FX Awards. Concord Lytelab received a five-star review in Lux magazine's tests, Concord Beacon Minor was a finalist at the FX Awards and Concord Officelyte incorporating Organic Response has won the 2014 Lighting Design Awards.

Formed in April 2007, Havells Sylvania is owned by Havells India Ltd, a US$ Billion plus company. With 94 branches and representative offices worldwide, and over 8000 employees working in more than 50 countries; Havells has grown rapidly since its humble beginnings in Delhi in 1958. Havells has eighteen manufacturing plants in India, Europe, Latin America and Africa; producing globally acclaimed products, including: switchgear, cables, wires, luminaires and lamps.

Havells Sylvania is a leading, full-spectrum provider of professional and architectural lighting solutions. Built on over a century of expertise in lamps and luminaires, Havells Sylvania supplies state-of-the art products and systems to the public, commercial and private sectors, worldwide. Havells Sylvania strives to deliver the finest products, service and consulting possible. All over the world, people rely on group companies: Concord, Lumiance and Sylvania, for top quality, energy-efficient solutions to suit their individual lighting needs.
Contact:

Havells Sylvania Europe Ltd
+44-0207-011-9700
Web site:

Submit new products, case studies/projects, and other press releases at http://www.ledsmagazine.com/content/leds/en/addcontent.html and http://www.ledsmagazine.com/content/leds/en/iif/add.html.