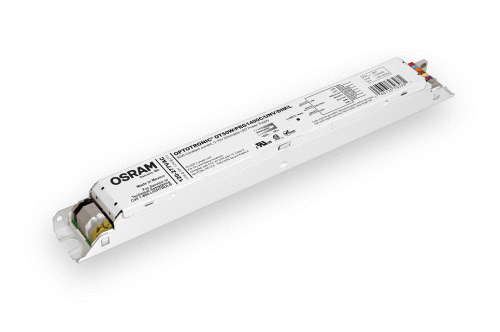 Combination Offers Lighting Designers Increased Flexibility with Custom Lumen Output Option

By incorporating linear constant current Osram Optotronic® programmable 0-10V power supplies into all of its LED luminaires, Birchwood Lighting is now offering a Custom Lumen Output (CLO) option, bringing a vast range of performance possibilities to the lighting community that addresses both design and lighting code challenges. CLO, by way of OSRAM programmable drivers, allows simply-achieved ultimate performance flexibility in a traditional Fluorescent and LED lighting world with commonly fixed light output and wattage performance.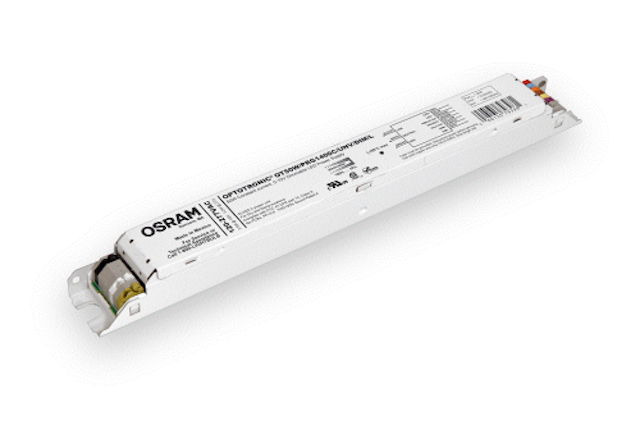 The new CLO designation, available across Birchwood Lighting's complete line of LED luminaires manufactured in its Southern California manufacturing facility, allows drive conditions to be factory set for specific luminaire wattage or lumen performance. A CLO calculator on the Birchwood web site provides the necessary CLO specification code by either choosing consumed wattage or delivered light output. Customers now have the capability to easily "tune" lumen output or luminaire wattage consumption to meet the rigorous energy conservation demanded by LEED and Title 24, and to utilize luminaire performance flexibility as part of the creative process.
"Birchwood Lighting is incorporating the latest programmable LED driver technology to deliver this long needed capability to lighting design professionals. Thanks to our Optotronic LED power supplies, Birchwood Lighting is now providing the lighting design community ultimate flexibility in choosing fixture performance characteristics," said Naveen Tumula, product group marketing manager, Osram Sylvania. "The Custom Lumen Output option can help meet the strictest electrical performance regulations and adds a new creativity dimension for lighting designers."
"Typically, OEMs offer only fixed performance selection criteria for their fixtures. By using OSRAM programmable drivers, Birchwood Lighting is able to break from that mold by ultimately allowing end users to dictate fixture performance based on their specific needs, rather than industry conceived conventions," said Robin Altena, national sales manager, Birchwood Lighting.
Available in 30W, 48W and 50W versions, the dimmable Optotronic Programmable 0-10V constant current linear LED power supplies feature one click programming via the OT programmer and output currents available up to 2000mA. This solution eliminates the need for multiple products and offers easy to use programming that allows for customization at the OEM level.
Building upon the Optotronic Programmable platform, which allows for configuration of the output current with a 1mA resolution and LED thermal protection, this family offers several new OEM configurable features. These include end of life indication, constant lumen maintenance and an auxiliary output (12V, 20V and 24V) to power accessories and sensors, all programmed while not powering up or connecting the power supply to AC line voltage. Ideal for indirect/direct, linear and recessed troffer applications, the power supplies are available with smooth architectural 1 percent or standard 10 percent minimum dimming through 0-10V dimmers, enabling direct integration and operation with standard dimmers and sensors as well as energy and light management systems.
About Birchwood Lighting
Since 1993, Birchwood Lighting has designed and manufactured high-quality specification grade light fixtures tailored to meet the demands of the architectural, commercial and retail design communities. For more information, visit www.birchwoodlighting.com.
About Osram Sylvania Inc.
Osram Sylvania is part of OSRAM Americas, a group of OSRAM companies located in North and South America. As a leader in lighting solutions and services, specializing in innovative design and energy saving technology, the company sells products for homes, businesses and vehicles under the brand names OSRAM, Traxon, ENCELIUM and SYLVANIA. The company's portfolio covers the entire value chain of components, ranging from lamps, control units and optical semiconductors such as light-emitting diodes (LED) to luminaires, light management systems and lighting solutions. The Osram Sylvania and OSRAM Americas regional headquarters is located in Danvers, Massachusetts. For more information, visit www.osram-americas.com or follow us on Facebook and Twitter.

OSRAM and Optotronic are registered trademarks of OSRAM GmbH.
SYLVANIA is a registered trademark of Osram Sylvania Inc.
All other trademarks are those of their respective owners.

Contact:
Glen Gracia - Osram Sylvania
+1-978-750-2763