Dutch manufacturer Invisua Lighting launches Master LED spotlight in UK with Progress Lighting partnership
Dec 31st, 2014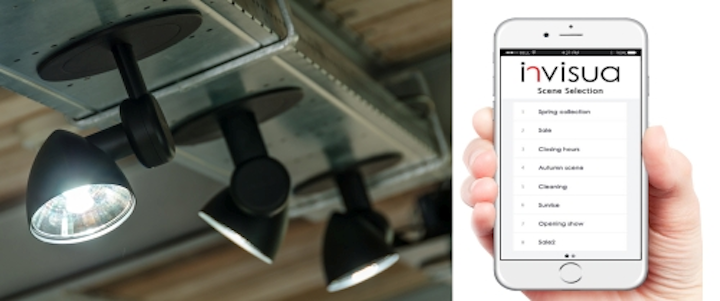 Netherlands-based Invisua Lighting will be launching its innovative and dynamic technology in the UK, thanks to a new, strategic partnership with Progress Lighting Limited.

Headlining the Dutch manufacturer's lineup is the Invisua Master Spot, which, together with the Invisua Lightport and the Invisua Create web-app, forms a complete "lighting eco-system". The new LED light fixture is part of Invisua's new intelligent lighting system, designed to meet the needs of the ever-evolving professional lighting market.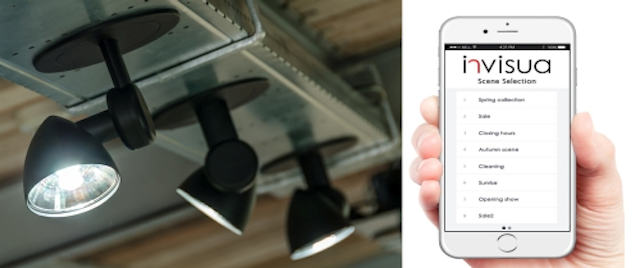 Dutch manufacturer Invisua Lighting launches Master LED spotlight in UK with Progress Lighting partnership

Progress Lighting Limited's managing director Rod Pallister, said: "We are delighted to have formed this strategic partnership with Invisua Lighting, which will see us launching their market-leading technology here in the UK. Because we are committed to be an industry innovator, and to be at the forefront of the lighting industry, the timing of this partnership is perfect. This product represents a big step forward for the lighting industry, the performance and simplicity of it is what makes the Master Spot system stand out from the crowd."

Mr Pallister added: "We will continue to offer new, cutting edge lighting and drive a path towards energy efficient LED lighting where possible, and I look forward to working closely with the Invisua lighting team to develop a full range of dynamic lighting products".

Pim Kemps, Invisua Lighting marketing and sales director, said: "We have chosen Progress Lighting Limited to be our UK partner because of their wealth of experience in the lighting industry and in depth knowledge of today's lighting control challenges. We are looking forward to developing our partnership with Rod and his team and also seeing our innovative products gaining a strong foothold in the UK lighting market."

The Invisua Master Spot system is easily built using three system components:
• Invisua MasterSpot
• Invisua Create (web Application)
• Invisua Lightport

Master Spot
The Master Spot fixture is a high lumen output, color tunable lighting fixture with exchangeable reflectors. The fixture offers superb light quality and a dynamic white light colour temperature range of 2,500 to 10,000 Kelvin. The Master Spot light fixture has a patent-pending optical mixing system that provides a very compact reflector of only 110mm in diameter that can create a powerful narrow (12°) or medium (24°) beam, without any glare! The fixture can also produce RGB colours that can help create strong lighting effects. The combination of high quality tunable white light RGB colours makes this spot unique.

Invisua Create
This is a web application that provides the interface to this dynamic lighting system. Invisua Create allows the user to simply build and recall lighting scenes from any web-connected device.

The fixture colour output, colour temperature, light intensity and grouping are all selected and stored to the system via the Invisua create application.

Invisua Lightport
The Invisua Lightport is the heart of the invisua lighting system. It enables full control of the invisua master spot fixtures from your smart-phone, tablet or pc. The Lightport simply plugs in to a network connection and then to minimize installation effort and costs, the lightport will communicate to the Master Spot fixtures via a wireless RF signal.

Invisua is a LED lighting design and manufacturing company that was founded on a simple but very powerful idea: to bring dynamic lighting to indoor applications! Invisua strive to excite people by the performance and possibilities of their products.

Picture caption: Colour tune your lighting to meet your needs! Invisua Master Spot Is now in the UK Spotlight thanks to Progress Lighting Limited
Contact:

Rod Pallister - Progress Lighting Limited
+44-01423-704124
Web site:

www.progresslighting.co.uk

Submit new products, case studies/projects, and other press releases at http://www.ledsmagazine.com/content/leds/en/addcontent.html and http://www.ledsmagazine.com/content/leds/en/iif/add.html.