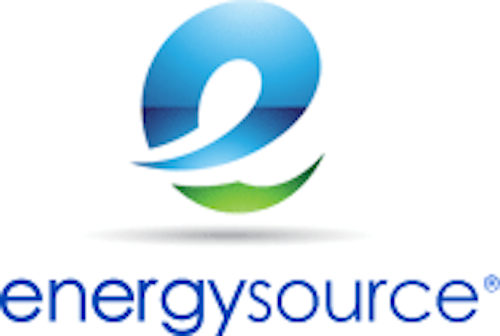 Brockton, MA -- With 18 plus locations and a fleet of purple delivery trucks, Zoots dry cleaning and laundry is a highly visible area business serving customers in Eastern New England. Their pick-up and delivery service is a much appreciated convenience among their busy customers. This explains why those trucks are so ubiquitous. But have you ever wonder where all those Zoots vehicles are heading? The answer is to the 42,000 square foot Zoots processing facility located in Brockton, MA.
Conservation firm Energy Source designs lighting retrofit to help Zoots cleaners meet energy reduction goals

The organization's main hub, which processes thousands of garments a day, has just undergone a massive green lighting initiative aimed at reducing energy consumption at the state of the art, environmentally friendly plant on Industrial Boulevard.

The large scale lighting retrofit project was completed by Energy Source of Providence, Rhode Island, the region's leading energy conservation firm helping businesses conserve energy and reduce related costs.

The project consisted of replacing just over 500 outdated "high bay" fluorescent lighting fixtures inside the plant with the latest in high efficiency LED lighting technology. Energy Source also made some enhancements to the facility's outside lighting in order to reduce consumption and enhance safety and visibility for the hundreds of employees entering and exiting the plant throughout the work day.

In addition a high tech internet based control system was implemented to enable Zoots management to monitor and control lighting remotely through any connected device.

The benefits of this green initiative are manifold. The changes will net close to a 70% reduction in energy consumption (approximately 250,000KwH annually) which is a significant boon for the environment. Zoots Lighting costs will drop by over $30,000 annually as a result of the retrofit project. Zoots employees will have a more aesthetically pleasant, perfectly lit work environment. And facilities managers will be able to exercise precise remote control over light levels to exploit every possible savings opportunity.

Jonathan Dick, IT manager at the facility described the partnership with Energy Source on this project as a win-win. "Energy Source designed and implemented a solution that more than accomplished our conservation goals. They did so with a high level of efficiency and without disruption to our operation. As an organization they share our commitment to the environment and conserving natural resources and, of course, the bottom line savings can't be argued with." Dick said.

Jeremy O'keefe, who project managed the design and installation for Energy Source, points out that while the stats are impressive, there's even more good news for businesses that undertake an energy reduction project with Energy Source: Utility Incentives.

Energy Source is a National Grid Project Expeditor. This preferred status means that Energy Source can obtain significant rebates and incentives directly from the Utilities on their customer's behalf to mitigate any capital expenditures and provide a rapid payback on virtually any project, typically under 2 years.
Contact:

Gabriel Andreson - Energy Source LLC
+1-774-254-4499
Web site:

Submit new products, case studies/projects, and other press releases at http://www.ledsmagazine.com/content/leds/en/addcontent.html and http://www.ledsmagazine.com/content/leds/en/iif/add.html.