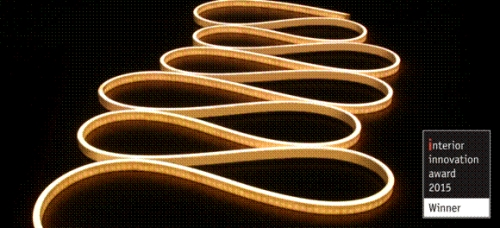 At the Interior Innovation Award 2015 two outstanding products of LED Linear were honored in the product category "lighting": the VarioLED™ Flex SKYLLA received the award "Winner 2015" and the XOOTUBE 38 was awarded with the label "Selection 2015".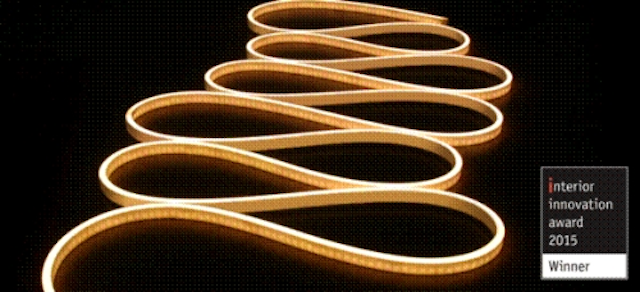 LED Linear receives two honors at Interior Innovation Awards in lighting category

The VarioLED™ Flex SKYLLA, awarded as Winner 2015, takes part in the exhibition at imm cologne. Furthermore, it is approved for the second judging round in January 2015, where the "Best of the Best 2015" is awarded.

In 2002 imm cologne and the German Design Council sought to initiate an independent, sector-oriented award. The result: the Interior Innovation Award. Today it is considered one of the most renowned design awards in the interior furnishing industry worldwide. The imm cologne trade fair is the ideal sponsor of the competition, whose organization is the responsibility of the German Design Council. The Interior Innovation Award stands for first-class innovative achievements in all the sector's product areas.

"We are very excited about the success at the Interior Innovation Award. After the awards for LED Linear at the German Design Award 2015 this further award turns out more clearly that our luminaires make our motto "We think light" tangible and convince with a symbiosis of design and functionality", states managing director Dr. Michael Kramer.

VarioLED™ Flex SKYLLA (Winner 2015)
SKYLLA is a high quality opal encapsulated IP67 protected flexible LED design light line for architecture and interior design. It is above all the astonishing uniformity of the light in combination with a small cross section and a high degree of flexibility that characterizes the SKYLLA and makes it an appealing and innovative product. It is available as TopView (vertically bendable) and as a SideView (horizontal bendable). At 15 W/m it provides up to 1.244 lm/m. It also offers easy installation and high durability in harsh conditions (salt-water and UV resistant).

XOOTUBE 38 (Selection 2015)
No retrofit solution, but something new. Linear design LED pendant luminaire with a diameter of 38 mm. It combines industrial style with elegance and aesthetics and expresses its individuality with 11 colored end caps. Through a defined pre-curvature of the luminaire, a length of almost 2 m with an absolutely straight form can be created. Absolutely homogeneous light and a beam angle of about 360° speak for themselves. End caps, which are made from one piece to implement a wall thickness of just 1 mm emphasize the high demands of this interior light.
Contact:
LED Linear GmbH
+49-(0)2845-98462-0
E-mail:

Web site:

www.led-linear.com

Submit new products, case studies/projects, and other press releases at http://www.ledsmagazine.com/content/leds/en/addcontent.html and http://www.ledsmagazine.com/content/leds/en/iif/add.html.