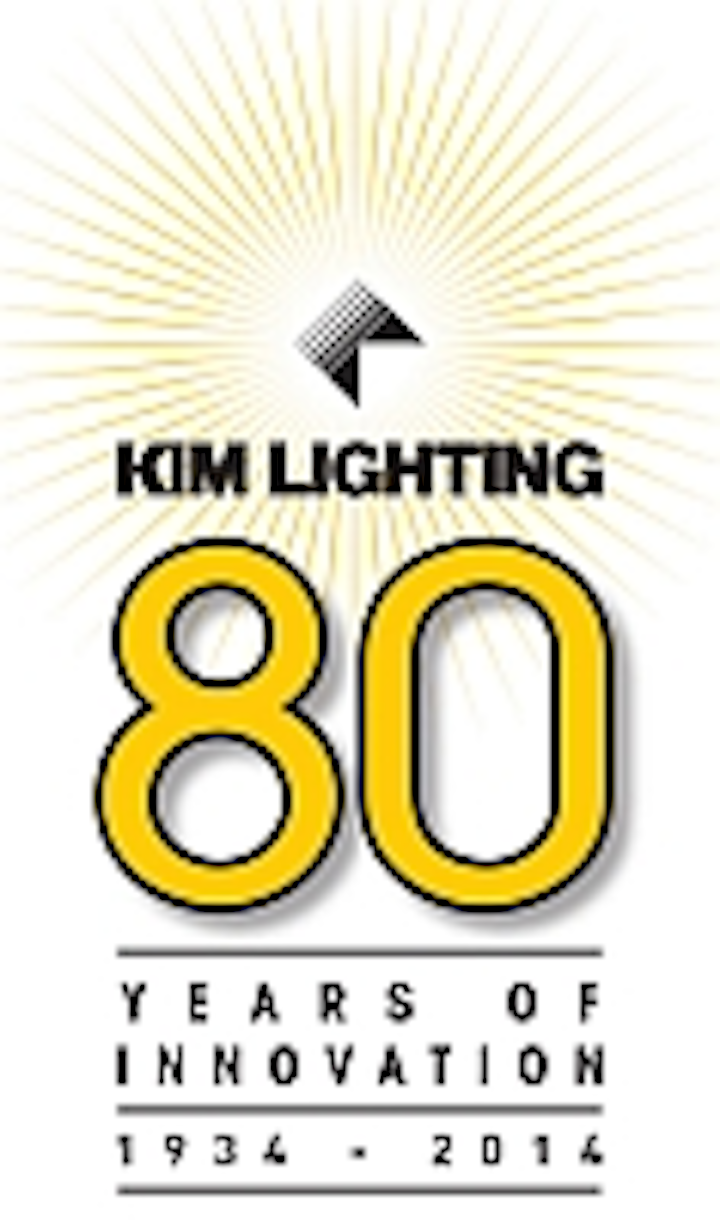 GREENVILLE, S.C. -- Hubbell Lighting, a world leader in lighting innovation, is pleased to announce that 2014 marks Kim Lighting's 80th anniversary. Founded in 1934 by F.B. Nightingale, Kim Lighting is the world's foremost designer and manufacturer of quality, high-performance outdoor architectural and landscape lighting products.

Hubbell's Kim Lighting marks 80th year in outdoor lighting business

Born on December 26, 1885, F.B. Nightingale spent his early career studying magic, but when silent films began drawing crowds away from live performances, he was forced to change professions. After several years with GE's International Division, Nightingale returned to Los Angeles as an illuminating engineer. In a lighting studio he built in Altadena, California, he would demonstrate how lighting could enhance gardens, fountains and the outdoor environment. In response to the positive feedback from his eye for lighting design, Nightingale founded Kim Manufacturing Company in 1934.

From day one, F.B. Nightingale established a culture of innovation and uncompromising quality that is still at the core of the company today. The founder fathered and introduced many of the landscape lighting techniques still in use today including: moonlighting, birdhouse fixtures and in-grade up lighting. The company was also the first to come out with the conventional shoebox, in the form of the EKG, almost three decades ago.

Today, Kim Lighting continues to innovate in landscape lighting, offering a broad array of styles and lamp offerings from incandescent and halogen to HID and the latest LED technology. The company is leading the way forward with its LightVault8® luminaire featuring Bluetooth® connectivity and its large lumen package Altitude luminaire with unique PicoPrism™ optics. Kim Lighting's extensive portfolio also includes a variety of high quality roadway, pedestrian, low-level, and building mounted solutions.

To join us in celebrating this milestone, please share your thoughts and any Kim Lighting stories via Facebook, Twitter, and LinkedIn. You can also learn more about the history of the company or current product offerings by visiting their website: http://www.kimlighting.com.

About Hubbell Lighting

Hubbell Lighting is one of the largest lighting fixture manufacturers in North America. The company provides a full range of indoor and outdoor lighting products serving the commercial, industrial, institutional, and residential markets. Hubbell Lighting brands include Alera Lighting, Architectural Area Lighting, Beacon Products, Columbia Lighting, Compass Products, Devine Lighting, Dual-Lite, HomeStyle Lighting, Hubbell Building Automation, Hubbell Industrial Lighting, Hubbell Outdoor Lighting, Kim Lighting, Kurt Versen, Prescolite, Progress Lighting, Security Lighting, Spaulding Lighting, Sportsliter Solutions, Sterner Lighting Systems, Thomasville Lighting, and Whiteway. Hubbell Lighting: one name, distinctive brands, limitless lighting possibilities. For additional information, please follow Hubbell Lighting on YouTube, Twitter, LinkedIn, and Facebook.

Contact:

Andy Beck -- for Hubbell Lighting
+1-202-587-5634

E-mail:

Web site:

Submit new products, case studies/projects, and other press releases at http://www.ledsmagazine.com/content/leds/en/addcontent.html and http://www.ledsmagazine.com/content/leds/en/iif/add.html.